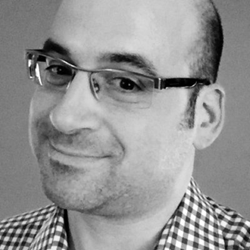 a hands-on leader who thrives in high-pressure, technology-oriented environments
Carlisle, MA (PRWEB) November 20, 2016
With more than 20 years of experience helping companies in a wide range of industries solve their most complex information technology problems, Seth Seigel-Laddy has joined Earley Information Science Corp. (EIS), a leading consulting firm specializing in digital transformation, as a Client Partner.
Mr. Seigel-Laddy, who is based in New York, has a broad background as a consultant and manager in media, publishing, education and financial services. He has held senior positions at Siteworx, Scholastic, LexisNexis and AOL.
"Seth is an accomplished leader with the ability to communicate across stakeholder groups, from the C-suite to the end user," said Seth Earley, Chief Executive Officer of EIS, which assists companies in managing information to improve operational performance and drive strategic outcomes.
"Seth is able to translate business needs into technology programs that result in highly effective digital transformations in fast-changing industries," Mr. Earley added.
"Over the years, he has put together a great mix of skills and roles while leading large-scale initiatives through their full lifecycles," said Dino Eliopulos, Managing Director of EIS. "He has partnered with large and small organizations, helping them innovate and introduce new products and services while optimizing their operations. He understands client needs, is adept at defining new approaches and knows how to assemble and manage teams."
Mr. Seigel-Laddy joined EIS on Nov. 1. "Having seen the innovations that the EIS team has delivered during the past 20 years, I am thrilled to be part of a team of experts and thought leaders," he said. "I am a hands-on leader who thrives in high-pressure, technology-oriented environments."
Mr. Seigel-Laddy, who is 46, was a Client Partner and Managing Director at Siteworx; a Vice President for Technology and Digital Services at the Scholastic Media division of Scholastic Inc.; Director of Web Production at LexisNexis; and a Senior Technical Manager at AOL.
Besides business and product development, his areas of expertise include teardowns and turnarounds, process reengineering, technology evangelism, user experience and outsourcing and offshoring.
Mr. Seigel-Laddy holds a degree in political science from the State University of New York at Stony Brook.
Earley Information Science (EIS) helps organizations harness the value of one of their most important assets – information. EIS improves enterprise information agility to drive digital commerce innovation, increase revenue, and enhance customer experience with a strong enterprise information architecture and management foundation. EIS helps make information more findable, valuable and useable — thereby helping organizations improve operational efficiency and effectiveness. EIS has over 20 years of experience in working with Fortune 1000 organizations globally across many industries, including manufacturing, retail, financial services, healthcare, life sciences, the public sector, and professional services. Learn more about EIS at http://www.earley.com.