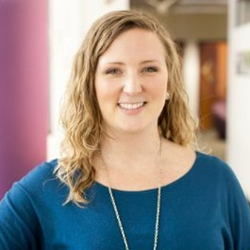 MINNEAPOLIS (PRWEB) November 21, 2016
Announcing Further Expansion with New Marketing Director
Depo International, a women-led company with regional offices in Minneapolis, Las Vegas, Chicago and Houston, is pleased to introduce Alyssa Olson as the Marketing Director for the Minneapolis, Las Vegas and Houston regional offices, effective November 14, 2016.
As Marketing Director, Alyssa will bring the Depo International vision to life using strategic methods to promote the company's portfolio of services.
Graduating from Colorado State University with a degree in marketing, Alyssa has spent much of her career promoting professional development services and conferences in the business-to-business environment. With a background in mixed media and marketing operations, Alyssa is excited to use her extensive knowledge to accomplish the company's mission. "I am excited to join the Depo International team and explore opportunities for business development and growth," says Alyssa, who is "looking forward to connecting with existing and future clients and helping DI continue to provide legal services to these regions."
Depo International management is proud to offer outstanding employment opportunities and promotions. Their commitment as a court reporting company is to give their clients a seamless experience and the opportunity to get depositions handled as effectively and promptly as possible. The team is committed to accuracy.
Depo International has been recognized nationally as the "Trial Lawyers Choice" for complete legal support, legal videography, and comprehensive court reporting for the past four decades. Staff members are the foundation for the company's reputation, since Depo International works hard to hire and retain staff committed to excellence and quality at every turn. Depo International has a strong belief in building long-term client relationships and regularly focuses on events like educational speakers with seminars, holiday goodies, client celebrations, monthly thank-you events, and client appreciation parties.
Recognizing that accuracy and prompt delivery are in-demand services for busy attorneys today, Depo International leverages technology at each of their locations to give clients the peace of mind that events are unfolding and being recorded properly in real time. Court reporters working with Depo International have extensive experience with all kinds of cases, including complex and technical litigation. Partnering with the right court reporting firm offers lawyers the chance to maximize their time and have access to high-quality transcripts as soon as possible after the event happens. Depo International remains dedicated to serving their clients with a focus on quality and relationship-building.
To learn more about the services offered by Depo International, visit their website: http://www.depointernational.com