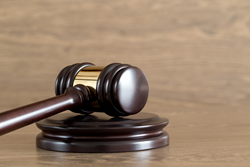 (PRWEB) November 21, 2016
Elite Reporting, a dedicated court reporting service in Tennessee, has exciting news to announce regarding two members of their venture. Monica Parker has been promoted to the position of Office Coordinator and Ashley Bird has been promoted to the position of Accounts Coordinator with Elite. The company thanks them for their aptitude skill and dedication as professionals for Elite Reporting Services and their successes are what led to these promotions. The company has continued to grow and promote from within as a result of developing solid relationships with their own customers.
Roles like Office and Accounts Coordinator serve to assist clients with a seamless process from the first time they call Elite Reporting. Elite makes a dedicated effort to address each client's unique needs while using industry best practices for court reporting services.
Elite Reporting Services offers a broad range of opportunities for attorneys in need of real time court reporting services, legal videography, synced transcripts, exhibits, videos and other litigation support needs. Some of the benefits offered by Elite Reporting Services include an online repository, expedited versions for overnight and daily copy, on call reporters every day, certified and licensed reporters, online scheduling capability, conference rooms, condensed transcripts and a premier focus on customer service.
They have been serving the Nashville, Memphis, Jackson and Chattanooga markets in Tennessee for years and are scheduling in more than 70 cities across the United States and even some locations in Canada. The company prides itself on the high quality services provided by their court reporters and is dedicated to making the process as easy as possible for those who need it.
State of the art services and a broad range of experience in the field makes Elite Court Reporting a leader in Tennessee and across the United States. Each client is given personal consideration and care from start to finish. The Elite Reporting difference is to focus on ways that can enhance the relationship with each client while also delivering accurate materials in a timely manner. The company management believes that accuracy is the cornerstone of positive relationship with their attorney clients, since hiring a court reporter requires the ability to see and use the appropriate materials in a timely fashion. Elite Reporting understands the value of accurate information and designs all delivery system with the client's end needs in mind.
To learn more about the court reporting services offered at Elite Reporting Services: visit http://www.elitereportingservices.com