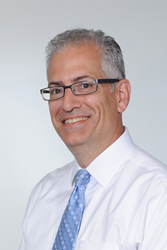 "AHN's Perinatal Hope program is designed to make it easier for addicted moms-to-be to seek help, to keep prenatal appointments and get needed postpartum care for themselves and their babies."
PITTSBURGH, PA (PRWEB) November 21, 2016
Allegheny Health Network (AHN) has launched Perinatal Hope, a medical home care model for mothers-to-be who are addicted to drugs, providing comprehensive and coordinated treatment that puts mother and baby on track for a more hopeful future.
Perinatal Hope is the region's first all-inclusive program for maternal addiction that combines obstetrical care, and drug and alcohol therapy and medication-assisted treatment into one clinic visit. Perinatal Hope combines comprehensive case management, care coordination/navigation, peer and family support, transitional and follow-up care, and partnerships with community and social service agencies to make it easier for mothers to complete their treatment plan and ensure the best possible outcomes for their babies.
Perinatal Hope is supported in part by grants from the March of Dimes Foundation – Western Pennsylvania, the Highmark Foundation and the Jewish Women's Foundation of Greater Pittsburgh.
"Nationwide, there has been a dramatic increase in the number of mothers using opiods during pregnancy, and the number of babies born with neonatal abstinence syndrome (NAS). Western Pennsylvania is no exception," said Allan Klapper, MD, Chair of Allegheny Health Network's Department of Obstetrics and Gynecology. "AHN's Perinatal Hope is designed to make it easier for addicted moms-to-be to seek help, to keep prenatal appointments and get needed postpartum care for themselves and their babies."
"Pregnancy is often a time when women are motivated to make positive changes in their lives. But making those changes is a substantial challenge for addicted women, for many reasons," said Mark Caine, MD, Chief, Maternal Health Programs at AHN. "By offering services in a medical home model, we give these women a one-stop shop where they can find expert care and support."
For women dealing with addiction during pregnancy, one of the biggest hurdles is keeping a variety of appointments – prenatal OBGYN visits, drug and alcohol counseling sessions, visits to a clinic for Suboxone or other withdrawal medication – with limited support and transportation options. AHN's Perinatal Hope makes all these appointments available at one central location.
Prenatal OBGYN visits will include a concept called Centering Pregnancy, in which a group of addicted moms-to-be are seen at the same time, in one room. Rather than wait alone for their appointments, they have the chance to connect with other moms and hear speakers discuss topics such as breastfeeding, infant safety and family planning. Noninvasive OBGYN exams take place in the communal room.
"Preterm birth takes a devastating toll on the health of families," said Barb Roth, executive director for the Western PA March of Dimes. "We are pleased to support the integration of CenteringPregnancy®, a group prenatal care model, into Allegheny Health Network's maternal addictions program and see it as an opportunity that could help put mothers and babies on the path to better health. Group prenatal care is part of the future of care for expecting mothers and their babies because it's about creating emotional and social support, motivation and education to have a healthy pregnancy and baby."
After birth, Perinatal Hope staffers work to transition mothers to community drug treatment services and other social services as needed, as well as follow-up care with a primary care provider.
The Perinatal Hope program was designed by Deborah McDonald, Director, Women's Health Programs, Allegheny Health Network, and Ashley Schultz, Maternal Addiction Program Coordinator, AHN, in conjunction with the AHN medical staff.
Perinatal Hope also worked with The Children's Institute of Pittsburgh on developing the Fresh Start program, a care coordination program run by The Children's Institute for newborns born with NAS.
Perinatal Hope will initially be based at West Penn Hospital in Pittsburgh's Bloomfield neighborhood, with plans to expand into Jefferson Hospital in Pittsburgh's South Hills, Forbes Hospital in Monroeville and AHN's Federal North office building on Pittsburgh's North Side.
"We anticipate that the Medical Home will reduce cost of caring for mother and baby through pregnancy, postpartum and over the first three years of the baby's life by increasing prenatal appointment compliance, and reducing the number of babies treated for neonatal abstinence syndrome and the length of time they spend in the hospital," Dr. Caine said. "In addition, we anticipate that by building relationships with addicted moms we can integrate them into ongoing, proactive health care."
For more information about Perinatal Hope, contact West Penn Hospital's OBGYN Clinic at 412-578-5559
About the Allegheny Health Network:
Allegheny Health Network (AHN.ORG), part of Highmark Health, is an integrated healthcare delivery system serving the Western Pennsylvania region. The Network is comprised of eight hospitals, including its flagship academic medical center Allegheny General Hospital, Allegheny Valley Hospital, Canonsburg Hospital, Forbes Hospital, Jefferson Hospital, Saint Vincent Hospital, Westfield Memorial Hospital and West Penn Hospital; an employed physician organization, a research institute, health + wellness pavilions, home and community-based health services and a group purchasing organization. The Network employs approximately 17,500 people, and has more than 2,100 physicians on its medical staff. The Network also serves as a clinical campus for Temple University School of Medicine, Drexel University College of Medicine and the Lake Erie College of Osteopathic Medicine.