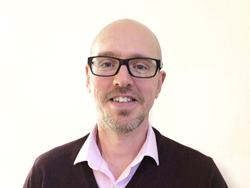 (PRWEB UK) 21 November 2016
Renewable energy and infrastructure consultancy Natural Power has appointed Guy Milligan as Senior Renewable Heat Engineer. Guy joins the business from a developer and operator of biomass district heating networks in Aberdeenshire.
Andy Yuill, Senior Biomass Manager at Natural Power, said: "Guy is an important new member of our growing team. Having taken the development of district heating from inception through construction and into operations, Guy's skills and experience will bolster our offering in the full range of services across the project lifecycle. His role will involve the development of new business opportunities for the team and also the delivery of project work."
Guy has a Bachelors degree in Economics and Law and an MSc with distinction in Forest Ecology and Management. He is also a member of the Energy Institute and an affiliated member of CIBSE. His broad range of operational experience and successful project delivery in biomass energy systems has been developed during the course of the last ten years. Guy helped establish a renewable energy services company (ESCo) that built, owns and operates a number of biomass heat networks. The flagship scheme at Hill of Banchory is one of the largest renewable heat networks in Scotland and has been providing renewable heat to an expanding network for more than four years. Guy has also been actively involved in wood fuel production, including growing of short rotation coppice willow, quality management and delivery.
Guy said: "I am very excited about joining Natural Power, and with its proven track record in delivering renewable energy solutions it was an obvious choice for me. Renewable heat is an important and growing sector and my skills and experience will support the continued growth of Natural Power in this area."
Natural Power's renewable heat team has practical knowledge and experience in bioenergy technologies for heat, power and cogeneration applications. The business provides expertise in every stage of the project development and plant operations lifecycle, including: site assessment, feedstock assessment, design and engineering, tendering for contractors, consenting, construction management and operational asset management. To find out more about the renewable heat service, you can download the capability statement here https://www.naturalpower.com/wp-content/uploads/2015/06/Renewable_Heat_UK_Softcopy.pdf
About Natural Power
Established in the mid 1990s, Natural Power is a leading independent renewable energy consultancy and products provider. The company offers proactive and integrated consultancy, management and due diligence services, backed by an innovative product range, across the onshore wind, offshore wind, wave, tidal, renewable heat, solar pv and hydro sectors, whilst maintaining a strong outlook on other new and emerging renewable energy sectors.
http://www.naturalpower.com
https://twitter.com/Natural_Power
https://www.linkedin.com/company/natural-power