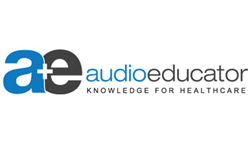 Precision coding and clean documentation will decide the flow of reimbursement for medical providers in 2017
Durham, NC (PRWEB) November 22, 2016
With CPT® updates looming large on the horizon, ACA reforms, and MACRA driving the next generation of Medicare's value-based payment system, enhancing knowledge and coding skills according to the new changes is important. More than ever before, precision coding and clean documentation will decide the flow of reimbursement for medical providers.
AudioEducator, to help coders, billers, and healthcare leaders, prepare and tackle this massive reform in the coding system, has designed the 2017 CPT® Coding Update Value Bundle and meet the increasing demand for information and training in this area before changes take effect in Jan 1, 2017. This bundle lets you attend multi-disciplinary CPT® coding conferences in top specialties, including:

2017 Anesthesia CPT® Coding Updates
Ambulatory Surgery Center Coding Updates for 2017
Cardiology CPT® Coding for 2017
Dental Coding Updates or CDT Coding Updates for 2017
2017 Coding Updates for Dermatology and Plastic Surgery
2017 CPT® Family Practice Coding
Emergency Medicine Coding Updates for 2017
2017 ICD-10 and CPT® Gastroenterology Coding
General Surgery Coding Updates for 2017
2017 CPT® Coding Updates for Internal Medicine
2017 Coding Updates for Mental and Behavioral Health
Neurology and Neurosurgery Coding Updates for 2017
Oncology Coding Updates for 2017
2017 Orthopedics Coding Changes and Challenges in Physical Therapy
Ob-Gyn CPT® Coding for 2017
2017 CPT® and ICD-10 Coding Updates for Ophthalmology and Optometry
ICD-10, PQRS and PAMA Updates for Pathology
2017 Pain Management Coding Updates
2017 CPT® Updates to Pediatrics
2017 CPT® Update and ICD-10 Refresher Course for Urology
And more!
Also, the general tracks training sessions will include hot topics such as Medicare updates for 2017 and 2017 CPT® Coding Updates for different specialties. The nation's best coding experts will come together to provide experts insights, strategies and best practices for coding, billing and documentation success in 2017.
AudioEducator's 2017 CPT® Coding Update Value Bundle provides healthcare practices a permanent and affordable way to stay current on annual CPT® code changes and challenges. Healthcare professionals can choose from a comprehensive list of 25+ specialty specific CPT® events and get relevant updates from renowned industry experts. Participants can earn also AAPC approved CEUs for attending these multi-disciplinary events. One can register for three or five live sessions or buy DVDs or transcripts and save more in the bargain. The more you buy, the more you save. For more information visit: https://www.AudioEducator.com/special-offers/coding-updates-pack.html
About AudioEducator
AudioEducator is the country's leading source of knowledge and training for professionals in Medical Coding, Billing and Healthcare Compliance. Our healthcare conferences and webinars are conducted by nationally renowned experts, consultants and legal experts who provide a fresh perspective on healthcare issues and trends. AudioEducator offers important updates, regulatory knowledge and comprehensive information on the latest coding and billing news in various medical specialties. It has provided thousands of healthcare professionals the opportunity to get answers to their most complex questions directly from experts. To know more visit: http://www.AudioEducator.com/