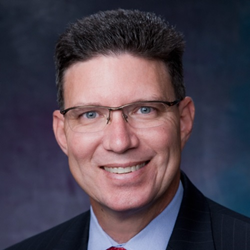 Yorba Linda, Ca (PRWEB) November 22, 2016
Between 20 percent and 40 percent of an individual's performance in the workplace is directly related to their emotional intelligence. EQ is a skill set that can be learned and strengthened with practice and feedback. Establishing an EQ baseline can provide leaders and individual contributors with actionable strategies to significantly improve performance and business outcomes.
During this webinar, sponsored by LabLeaders, Calvin Guyer of Carpe Diem Coaching will provide an introduction to what EQ is – in ourselves and our colleagues. Participants will be introduced to two measurable and repeatable models of Emotional Intelligence, as well as learn from case studies demonstrating the importance of EQ with an in-session exercise.
Guyer earned a master of science in electrical engineering from Wright State University and received his formal coach training through the Institute for Professional Excellence in Coaching. He became a certified coach in 2013. Guyer developed his unique frame of reference as a coach through his military service working on highly complex engineering projects and as a certified financial planner working with high net worth families and business owners.
LabRoots will host the webinar December 7, 2016, beginning at 10:00 a.m. PST, 1:00 p.m. EST. To read full event details, learn about continuing education credits offered, or to register for free, click here.
About LabLeaders:
LabLeaders is Roche's promise to empower laboratories and the people within them. This is done by providing clinical and strategic insights, support and solutions from the industry's top innovators through LabLeaders.com, LabLeaders Summits and the LabLeaders Webinar Series.
Visit LabLeaders.com, where cutting-edge solutions are never more than a click away.
About Roche
Headquartered in Basel, Switzerland, Roche is a leader in research-focused healthcare with combined strengths in pharmaceuticals and diagnostics. Roche is the world's largest biotech company, with truly differentiated medicines in oncology, immunology, infectious diseases, ophthalmology and neuroscience. Roche is also the world leader in in vitro diagnostics and tissue-based cancer diagnostics, and a frontrunner in diabetes management. Roche's personalised healthcare strategy aims at providing medicines and diagnostics that enable tangible improvements in the health, quality of life and survival of patients. Founded in 1896, Roche has been making important contributions to global health for more than a century. Twenty-four medicines developed by Roche are included in the World Health Organization Model Lists of Essential Medicines, among them life-saving antibiotics, antimalarials and chemotherapy.
In 2014, the Roche Group employed 88,500 people worldwide, invested 8.9 billion Swiss francs in R&D and posted sales of 47.5 billion Swiss francs. Genentech, in the United States, is a wholly owned member of the Roche Group. Roche is the majority shareholder in Chugai Pharmaceutical, Japan. For more information, please visit roche.com.
All trademarks used or mentioned in this release are protected by law.
About LabRoots:
LabRoots is the leading scientific social networking website and producer of educational virtual events and webinars. Contributing to the advancement of science through content sharing capabilities, LabRoots is a powerful advocate in amplifying global networks and communities. Founded in 2008, LabRoots emphasizes digital innovation in scientific collaboration and learning, and is a primary source for current scientific news, webinars, virtual conferences, and more. LabRoots has grown into the world's largest series of virtual events within the Life Sciences and Clinical Diagnostics community.