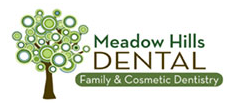 Aurora, CO (PRWEB) November 21, 2016
Dr. Mark Braasch and the Meadow Hills Dental team are now accepting new patients with crooked teeth for Invisalign® in Aurora, CO, with or without a referral. Invisalign® is a leading, modern orthodontic option that is quickly becoming patients' preferred method. As a respected dentist, Dr. Braasch is proud to offer state-of-the-art orthodontic techniques for patients who want straight teeth.
Millions of American teens and adults are now using Invisalign® treatment. With an over 96 percent patient satisfaction rate, patients frequently prefer these clear aligners as a result of their comfortable and discreet design. While traditional braces are attached to the teeth with the help of brackets and wires, clear aligners have smooth surfaces and are designed to fit snugly around the teeth without scratching the lips or cheeks. Invisible aligners also make it easier to keep the teeth and mouth healthy during treatment because they are designed to be easily removable. While invisible aligners should be worn as frequently as possible, they can be removed as needed to eat, brush and floss.
In addition to improving the physical appearance of the smile, clear aligners also help to improve overall health by bringing the teeth into proper alignment, making them easier to clean and allowing patients to enjoy a variety of healthy foods. Oftentimes, crooked teeth can make it difficult to consume certain types of food because they inhibit the patient's ability to chew properly. Dr. Braasch encourages Aurora residents with crooked teeth to discover the benefits of teeth straightening procedures for themselves.
Patients with crooked teeth are invited to improve their appearance and dental functionality by undergoing orthodontic treatments for straight teeth. Appointments for Invisalign® in Aurora, CO can be easily requested by calling Meadow Hills Dental at 720-325-2460.
About the Doctor
Meadow Hills Dental is a family and cosmetic dental practice offering personalized dental care for patients in Aurora, Colorado. Dr. Mark Braasch graduated from the University of Nebraska Medical Center in 2004 and earned his post doctorate fellowship from Las Vegas Institute. Dr. Braasch is a member of the American Academy of Sleep Medicine (AASM) and was voted Best Dentist in Omaha, Nebraska. Meadow Hills Dental offers a variety of dental services such as general dentistry, orthodontics, TMD treatments, cosmetics, and medical devices for sleep apnea. To learn more about Meadow Hills Dental and their services, visit their website at http://www.meadowhillsdental.com or call (720) 325-2460 to schedule an appointment.