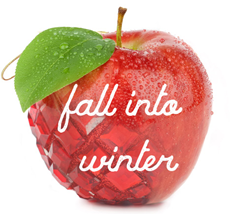 Three evenings of contemporary and new music programming curated by Bogdan Benigar
(PRWEB) November 22, 2016
Benigar has brought together an eclectic group of musicians: Zeena Parkins & Brian Chase (the Yeah Yeah Yeahs), Sofia Rei Trio, Igor Lumpert & Forma Viva, Jessica Pavone, Jamie Saft Project, and Reut Regev's R*time, and Causing a Tiger (Carla Kiehlstedt, Mathias Bossi & Shahzad Ismaily).
This stylistically diverse selection of artists represents elements of avant jazz, improvisation, funk, experimental and folk music, with sources of inspiration ranging from Heavy Metal to South Indian drumming, Haitian rhythm, dreams and Borges.
Line Up:
November 30
7 pm: Zeena Parkins & Brian Chase; Zeena Parkins (- el. Harp); Brian Chase (drums)
9 pm: Sofia Rei Trio; Sofia Rei - vocals, charango; JC Maillard - saz bass, guitar; Franco PInna, drums, percussion
December 1
7 pm: Igor Lumpert & Forma Viva; Igor Lumpert- saxophones, accordion, Chris Dingman- vibes, Chris Tordini- double bass, Jose Davila- tuba,drums-TBA
9pm: Jessica Pavone; Jessica Pavone - viola, effects
December 2
6 pm: Jamie Saft Joe Morris and Daniel Carter Trio; Jamie Saft - keyboards; Joe Morris - guitar; Daniel Carter - drums; Sax TBA
8 pm: Reut Regev's R*time; Reut Regev - trombones, Igal Foni - Drums, Mark Peterson – Bass
10 pm: Causing a Tiger; Carla Kihlstedt – voice (sometimes violin), Shahzad Ismaily – tenor guitar (sometimes voice), Matthias Bossi – drums, percussion (sometimes voice)
ABOUT THE ARTISTS
ZEENA PARKINS + BRIAN CHASE DUO
The duo of Zeena Parkins + Brian Chase brings together two visionary figures of the improvised music world. As an ensemble, their music crafts hyper-vivid portraits-in-sound which integrate the detail and subtlety of classical composition with the energy and urgency of improvisation. As performers, they share a focused intensity and immediate physicality which serve to ignite radiant sparks of spontaneous music making. Their backgrounds cover an impressive range as each have worked extensively within experimental music, art, and dance contexts as well as in the rock world: Zeena with Bjork and Brian with Yeah Yeah Yeahs; this diversity is apparent in their music. Additionally, Zeena and Brian have pioneered new approaches to their respective instruments and bring this attitude of innovation and discovery to their collective creative process.
Sofia Rei Trio; Sofia Rei - vocals, charango; JC Maillard - saz bass, guitar; Franco PInna, drums, percussion
Critically acclaimed Argentine vocalist, multi-instrumentalist and songwriter Sofia Rei is a contemporary musician strongly rooted in jazz and Latin American folk music traditions. She is widely considered one of the most inventive and passionate artists on the current New York City music scene. Originally from Buenos Aires, Sofia Rei ties together diverse influences in a haunting yet uplifting program of rhythmic sophistication and melodic purity - beautiful and compelling. Since moving to NYC in 2005, she has worked with renowned musicians including Bobby McFerrin, John Zorn, Lionel Loueke, and Maria Schneider.
Sofia has performed at Carnegie Hall, Lincoln Center, Kennedy Center, Blue Note, Annenberg Center, Chicago World Music Festival, Montreal Jazz Festival, and Vancouver Jazz Festival, to mention just a few.
Igor Lumpert is a Slovenian saxophonist and composer, currently living and working in NYC. His name is one of the most well-known/frequently alluded to names in the countries of Tito's Ex Yugoslavia, now home to a thriving jazz scene, unfortunately badly known in the rest of the world. He returns to Happy Lucky no.1 with a new ambitious project "Forma Viva".
"What makes Igor's music and playing so unique is its complexity. There is a quality to his playing and compositions that has absorbed the rich traditions of jazz music in this country but has also added something new and unidentifiable. His compositions flow with ease and vitality off odd time signatures. There is also darkness and a mystery to his sound that is all his own." Jane Ira Bloom, Saxophonist/composer/Grammy winner
http://www.igorlumpert.com
Jessica Pavone (composer, viola, violin, el.bass) has performed in countless improvisation, avant jazz, experimental, folk, soul, and chamber ensembles since moving to NYC in 2000.
As a composer, The Wire magazine praised her "ability to transform a naked tonal gesture into something special," and The New York Times described her music as "distinct and beguiling...its core is steely, and its execution clear."
Pavone has toured extensively throughout the U.S., Canada and Europe, performing in venues ranging from international music festivals, universities, and art galleries, to community centers and basements. Her music has premiered in venues in New York City such as, Roulette, Issue Project Room, and The Kitchen, and at the Klangbad Festival in Sheer, Germany. In 2011 she was featured in NPR's "The Mix: 100 Composers Under 40." She has received grants and commissions from the Aaron Copland Recording Fund, the American Music Center, New Music USA for her collaboration with choreographer, Anna Sperber, The Kitchen, MATA, The Jerome Foundation, The Tri-Centric Foundation, Experiments in Opera, and the chamber music collective, Till By Turning.
Reut Regev's R*time
> Reut Regev – trombone, > Igal Foni – drums, > Mark Peterson – bass
> R*time combines sophistication and propulsion with a kaleidoscopic appetite for sounds, rhythms, and musical flavors that boggle the mind, excite the body and feed the soul. Reut has been described a: "a wildly diverse stylist blessed with prodigious technique" and an approach which is "joyously unfettered" and "embraces every aspect of the trombone's storied history." Igal's drumming draws on an extensive experience in creative improvised music projects on both sides of the Atlantic, as well as encyclopedic knowledge and integration of idioms that range from the blistering energy and science of Heavy Metal to South Indian drumming, Haitian rhythms, straight-ahead jazz and funk. His telepathic interplay with Reut and their shared taste for a groove that defies categorization is at the core of the experience which is R*Time. Since the release of R*time's debut in 2009, R*time has been touring extensively, playing many of Europe's most prestigious Jazz Festivals. This concert will feature mostly new material, from R*time's third release, which was recorded over the summer and will be released in 2017. The new recording, as well as R*time's most recent release on Enja, "ExploRing the vibe" features Jean-Paul Bourelly on Guitar and Mark Peterson on bass.
Jamie Saft, Joe Morris, Daniel Carter Trio
Jamie Saft-electric piano, Joe Morris- acoustic bass, Daniel Carter- drums
Three champions of improvised music join together in a unique electro-acoustic piano trio format. Individually they've been featured on countless albums with artists like Cecil Taylor, Jemeel Moondoc, Lowell Davidson, Anthony Braxton, Wadada Leo Smith, John Zorn, Bad Brains, Beastie Boys, and Joe Maneri. As leaders, each has released scores of forward thinking albums. Together they have been featured on the Quartet release Ticonderoga (Clean Feed) which also includes Joe McPhee. Here Saft, Morris, and Carter will explore this unique trio formation with electric piano, acoustic bass, and drums, channeling years of collaborations both musical and personal.
Causing a Tiger; Carla Kihlstedt – voice (sometimes violin); Shahzad Ismaily – tenor guitar (sometimes voice); Matthias Bossi – drums, percussion (sometimes voice)
"As I sleep, some dream beguiles me, and suddenly I know I am dreaming. Then I think: This is a dream, a pure diversion of my will; and now I have unlimited power, I am going to cause a tiger."– Jorge Luis Borges
Causing a tiger in one's dreams is always an unpredictable affair. The tiger may have the head of a fish, or the tail of a mouse. It may be green, or it may be covered entirely in buttons. In these inspirations/aberrations, all is revealed, and nothing is sacred.
The band Causing a Tiger is an improvisational collective made up of three veterans of the contemporary post-genre musical landscape. They have all defied, resisted, and largely avoided categorization in their own musical lives, showing allegiance only to quality and conviction, and not to methodology or style.
Their live shows test the boundaries of expression and logic. Their mission is to bring the fluidity of dream logic into their collective musical experience. They play a rigorous, improvised set that may sound like a devotional meditation, a travelogue written while dreaming, or a backwards reading of the American Songbook.
Their first eponymous album is a sonic travelogue weaving together field recordings made while on tour with other bands (Tin Hat, Sleepytime Gorilla Museum, 2 Foot Yard), and subsequent musical studio justifications and amendments. Their second album, How We Held Our Post, is a collection of songs, entirely improvised one morning into three microphones in an old farmhouse on Cape Cod.