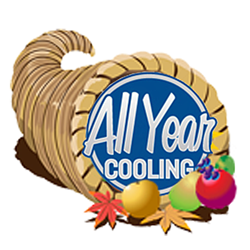 Providing financing with Ygrene ensures that we can be Earth-conscious every step of the way, including the finance options we have for our customers
Fort Lauderdale, FL (PRWEB) November 22, 2016
Local South Florida air conditioning company, All Year Cooling, is excited to share that during the month of October, Ygrene was able to raise $360 million that will go towards their PACE financing programs. By raising the $360 million, Ygrene was able to achieve the first ever AAA-rated PACE bond.
All Year Cooling is happy to supply every home with green solutions when it comes to their air conditioning needs, which will save customers money while helping to protect the planet.
"Providing financing with Ygrene ensures that we can be Earth-conscious every step of the way, including the finance options we have for our customers," says Thomas Smith, President of All Year Cooling.
Along with securing the $360 million funds for PACE financing, Ygrene also became the first company in the PACE industry to receive the AAA rating with their first financial partner. The securitization will fund approximately 7,500 energy and water conservation projects. This will include home and business owners looking to save on their energy and water bills by upgrading and maintaining their air conditioning unit.
The YgreneWorks PACE program allows Ygrene to provide 100% financing to property owners that complete the energy efficient upgrades and the second securitization will assist in funding around 6,041 of these projects.
To round off the $360 million raised, Ygrene raised $30 million in financing to achieve their 2017 growth plans. This financing will help support national and local business, like All Year Cooling.
Ygrene Energy Fund is the nation's leading provider of residential, multifamily, and commercial property assessed clean energy financing. The award-winning, privately funded YgreneWorks program provides immediately accessible financing with no upfront payments for energy efficiency, renewable energy, water conservation, and, in certain areas, hurricane protection, electric vehicle charging stations, and seismic upgrades. Ygrene is committed to making it easy for property owners to invest in their future and a healthier environment. Over the next five years, YgreneWorks is expected to create tens of thousands of jobs and invest several billion dollars into local economies.
Established in 1973, All Year Cooling has completed over 150,000 air conditioner installations in South Florida. Their goal is to provide the consumer with the best overall value and service on new air conditioner installations, maintenance, and repairs. As a family-owned business, Thomas Smith along with his team makes it their mission to provide quality service and remain a trusted part of the South Florida community for their HVAC needs.
For more information, please visit the Ygrene website or All Year Cooling's financing section.