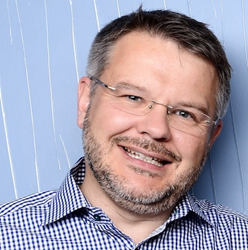 Yorba Linda, Ca (PRWEB) November 22, 2016
The current trend throughout life science research is to secure a methodology that would increase sample numbers, while providing a higher degree of sensitivity of detection modes and the ability to use of multiple assays to investigate a single question of interest. These trends lead to an increased number of sample prep work in laboratories with a higher level of accuracy and reproducibility needed.
Laboratory automation systems, such as the Biomek series from Beckman Coulter, are used today in many labs around the world to meet these demands. They enable scientists to get to results faster, with greater confidence in their data.
In this webinar, sponsored by Beckman Coulter, attendees will see and learn from selected examples of such automated workflow both in genomic and in cellular application areas. Participants will learn of the benefits from these improved systems in both the time requeued for procedures, and the increase accuracy in research findings.
Dr. Stefan Overkamp, senior field marketing manager at Beckman Coulter Life Sciences, will be presenting during this webinar.
Overkamp has more than 15 years of automation, cell culture and molecular biology experience. He received his doctorate in molecular biology from the University of Münster, where he trained with a focus on biochemistry and molecular biology of plant pathogen defense.
LabRoots will host the webinar November 23, 2016, beginning at 8:30 a.m. CET, 11:30 a.m. UAE. To learn more about this event, or to register for free, click here.
About Beckman Coulter:
Beckman Coulter serves customers in two segments: Diagnostics and Life Sciences. The company develops, manufactures, and markets products that simplify, automate, and innovate complex biomedical testing. More than 275,000 Beckman Coulter systems operate in both Diagnostics and Life Sciences laboratories on seven continents. Scientists use Beckman Coulter's Life Science research instruments to study complex biological problems, including causes of disease and potential new therapies or drugs.
About LabRoots:
LabRoots is the leading scientific social networking website and producer of educational virtual events and webinars. Contributing to the advancement of science through content sharing capabilities, LabRoots is a powerful advocate in amplifying global networks and communities. Founded in 2008, LabRoots emphasizes digital innovation in scientific collaboration and learning, and is a primary source for current scientific news, webinars, virtual conferences, and more. LabRoots has grown into the world's largest series of virtual events within the Life Sciences and Clinical Diagnostics community.