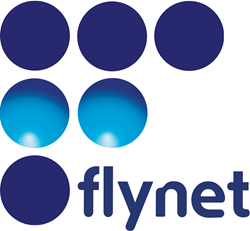 Our technical alliance with Flynet will allow our customers to enjoy worry free access, modernization and liberation of their IBM i applications and platform- Eli Spitz, Raz-Lee
(PRWEB UK) 23 November 2016
With mounting, industry, professional and market regulations, security is becoming a growing concern. Companies in all industries, especially finance and health-related sectors, are increasingly challenged to proactively secure, monitor and report all activities related to potential security breaches.This has been a particular challenge with legacy applications, including those running on the IBM i.
The majority of terminal emulators used to access such applications rely on Java applets or ActiveX plugins, both seen as a security risk.This recent technical alliance combines the KPMG penetration tested Flynet Viewer web based terminal emulator, Flynet Viewer legacy modernisation tools and Raz-Lee's iSecurity Suite of security, auditing, encryption and compliance solutions, offering IBM i users an unparalleled level of both application and system security.
Eli Spitz, VP Business Development at Raz-Lee said: "The technical alliance with Flynet will allow customers to enjoy worry free access, modernisation and liberation of their IBM i applications and platform. The Flynet web based terminal emulator allows users to access their IBM i applications from any device, the 100% pure html emulator doesn't present a conventional threat surface to would be attackers, couple this with the Flynet framework acting in a "well behaved state" means that users can add additional security without making any compromises on availability or functionality".
Christian Rule Director of Business Transformation, Flynet "Raz-Lee's credentials are second to none, with partners and customers in more than 40 countries worldwide. Flynet are proud to be recognised by Raz-Lee as offering a uniquely secure access and modernisation platform for IBM i. The combination of the respective technologies offers IBM i owners a way to administer, modernise and access applications from any device. Mobile and SOA projects can be delivered securely and with ease, greatly reducing the time to value whilst offering a level of threat mitigation not previously possible."
"Flynet's browser based terminal emulation solution installs server side in about 15 minutes, deploying to an entire enterprise in seconds. The solution allows users to access the host from any web browser, on any device. It's client agnostic and does not require any plug-ins, applets or client side software installation. The Flynet Studio UX application allows users to convert green screens to web UIs or web services in a tenth of the nearest alternative, what's more it doesn't require any coding at all. The combination of Flynet and Raz-Lee is the most secure, robust and quickest way for IBM i owners to answer the needs of the modern enterprise from mobile to IoT and beyond".
About Flynet
Flynet is an established enterprise software company based in Cambridge. Future proofing legacy applications across all industries. Its software solutions deliver terminal emulation, modernisation and migration for host, legacy and heritage systems (mainframe, IBM i, IBM p, Unix, VMS, VAX, PICK and MultiValue) in days not years.
Flynet's KPMG penetration tested, cloud ready, mobile solutions de-risk legacy modernisation and migration projects.
About Raz-Lee Security
Raz-Lee Security, headquartered in Nanuet, New York, is the leading provider of security, auditing, encryption and compliance solutions for IBM i (AS/400) systems. Drawing upon its more than 30 years of expertise in the IBM i Performance and Optimization market, Raz-Lee designs, develops and markets a comprehensive suite of more than 20 software solutions - iSecurity.