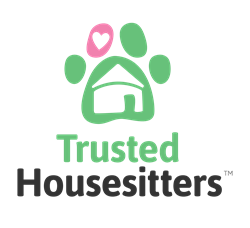 TrustedHousesitters has given us unimaginable opportunities to travel, make long term friends, and explore countries that we would never normally visit. - Kath & John
(PRWEB) November 23, 2016
It's now even more cost effective to enjoy the benefits of house and pet siting.
Offering a unique opportunity for US travelers to reduce the cost of their escape and enjoy authentic cultural experiences all over the world, TrustedHousesitters connects pet owners looking for free at-home pet care, with visiting pet lovers searching for rent free accommodation.
Being a member of TrustedHousesitters has given us unimaginable opportunities to travel, make long term friends, and explore countries that we would never normally visit - Pet sitters Ruth & John
There are a world of inspiring destinations to choose from when searching current house and pet sitting stays.
The world's #1 house and pet sitting service, over 300,000 people in 150 countries choose TrustedHousesitters when they travel. The most stress-free solution for pets, we have facilitated over 1,000,000 nights of house and pet sitting globally, saving members more than $200 million in accommodation and pet care costs.
Using the savings calculator, pet owners can determine how much they can save on nightly kennelling costs by choosing a free pet sitter when they travel.
TrustedHousesitters has made it possible for me to travel freely knowing that my fur babies are having a vacation of their own...in their own surroundings - Pet owner Lisa
It's easy to find the perfect house and pet sitter. With a TrustedHousesitters membership, pet owners need never pay for kennels again.
TrustedHousesitters' industry-leading trust and safety features, including ID checks, criminal record checks, and member reviews, allow registered pet and house sitters to demonstrate clearly their level of verification, giving owners peace of mind when choosing their ideal sitter.
We have over 2,400 independent reviews from our members and are consistently rated 5-star on TrustPilot with an 'Excellent' score of 9.7.
Deal duration: 25 - 29 November 2016
RRP $119 - now $89.25. Saving $29.75
Secure this holiday deal now or use code BF25 at checkout.
For further information or queries please contact:
Charli Moore
Email:charli(at)trustedhousesistters(dot)com
Mobile: 844 707 2602