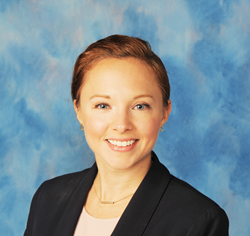 "Everyone is at risk for memory changes," Glazer said. "The key is to come to a memory specialist, someone who has fellowship training in this field. Families and individuals should come early at the first signs of memory loss because that is when our tre
Hollywood, FL (PRWEB) November 30, 2016
Memorial Healthcare System is expanding its scope of neurology services with the newly developed Memorial Brain Health and Memory Center.
Hilary Glazer, MD, a cognitive neurologist at Memorial Neuroscience Institute who specializes in memory, dementia, Alzheimer's disease, and the prevention of cognitive decline will lead the Center.
The number of Alzheimer's and dementia patients diagnosed each year continues to rise, and even younger adults as early as their 20's are having cognitive issues. For this reason, the need for specialized care, diagnosis, and prevention in this field is becoming increasingly critical.
"Memory loss affects many," Glazer said. "While dementia plays a majority role in the lives of older adults, research shows that people can live with cognitive impairment for 20 years or perhaps more, but the stress that this places on families is a burden that causes increased morbidity, hospitalizations, and nursing home placements. Working together with community physicians, we can provide families these resources so they are not left alone to cope with these changes."
The Brain Health and Memory Care Center provides patients and their families with the support, services and tools they need to reverse, slow, or stop the progression of memory loss and help them live life to the fullest.
Dr. Glazer became passionate about helping families going through devastating memory changes after watching her mother care for her father during his battle with brain cancer. While her mother struggled with little support from his healthcare providers, she was inspired by a new approach to care that she learned about during her medical training: a compassionate, patient- and family-centered multidisciplinary team that focuses on up-to-date treatments and prevention – a model that she is developing at Memorial.
"Everyone is at risk for memory changes," Glazer said. "The key is to come to a memory specialist, someone who has fellowship training in this field. Families and individuals should come early at the first signs of memory loss because that is when our treatment has the best chance of working."
In the last five years alone, treatments and lifestyle interventions have been developed. There are ways families can incorporate treatments to prevent memory loss and even reverse memory loss with new approaches. The Brain Health and Memory Center at Memorial Neuroscience Institute incorporates a multi-disciplinary approach that is tailored to the individual and designed to empower the patient, their families, and caregivers to promote the best outcomes and get the most out of life.
The Brain Health and Memory Center has offices at Hollywood's Memorial Regional Hospital, and will have offices at Memorial Hospital West in Pembroke Pines.
Dr. Glazer earned her medical degree at Washington University in St. Louis and completed neurology training at the University of Miami/Jackson Memorial Hospital. She completed fellowship training in Cognitive and Behavioral Neurology from the United Council for Neurologic Subspecialties at University of Florida.
About the Neuroscience Institute at Memorial Healthcare System
The Neuroscience Institute at Memorial Regional Hospital is dedicated to the diagnosis and treatment of a wide range of neurological disorders and injuries in adults and children. Its team of physicians – including specialists in neurology services, neurosurgery, and interventional neuroradiology – uses advanced technology and innovative procedures in the effort to effectively treat chronic and acute neurological disorders. Assessment testing, rehabilitative therapies, social services and other support services also are available to assist patients with acute illness or injury. Aside from its location at Memorial Regional Hospital, there is an additional office at Memorial Hospital West in Pembroke Pines, Fla.
Memorial Healthcare System is one of the largest public healthcare systems in the country and is a national leader in quality care and patient satisfaction. Its facilities include Memorial Regional Hospital, Memorial Regional Hospital South, Joe DiMaggio Children's Hospital, Memorial Hospital West, Memorial Hospital Miramar, Memorial Hospital Pembroke and Memorial Manor nursing home. The system received the following recognition: Modern Healthcare magazine's "Best Place to Work in Healthcare," Forbes' America's Best Employers; Florida Trend's "Florida's Best Companies to Work For," and Becker's Hospital Review's "150 Great Places to Work in Healthcare."
For more information, visit mhs.net