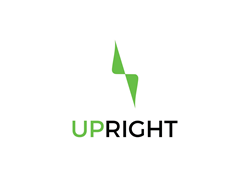 New York, NY (PRWEB) November 22, 2016
UpRight (http://www.uprightpose.com), the groundbreaking smart wearable posture trainer and mobile application, has won the 2016 MEDICA App Competition for the best medical mobile solution and earned Exponential Medicine's Convergence MEDy Award for innovative medical technology. In addition, UpRight recently took second place honors at the Calcalist Mobile Start-up Competition, one of the largest and most important mobile conferences in Israel.
Upright Posture Trainer is the only smart wearable posture trainer recommended by physicians and chiropractors with proven success to decrease back pain and increase productivity. It is a small device that attaches to the upper or lower back and employs advanced smart sensors to vibrate when the user slouches. Upright connects to a free mobile app (IOS and Android compatible) that generates real time feedback and a personalized training program to each individual's needs. Designed to be worn for only 15-60 minutes a day, UpRight gradually trains users' back and core muscles and builds muscle memory to improve users' posture.
"We are honored to be recognized for innovation and by three such prestigious organizations," said Oded Cohen, Founder and CEO of Upright Posture Training. "We created UpRight to radically transform the cause of back pain by changing the way people sit and stand."
MEDICA is the world's largest live competition for the best Medical Mobile Solution for use in the daily routine of a doctor or in the hospital. The annual MEDy Awards recognizes excellence in medical entrepreneurship and honors startups focused on creating preventative health care solutions and technology. The Calcalist Mobile Conference this year focused on new developments in Israel and the world, bringing together leading Israeli start-ups, investors, and major mobile phone companies.
About UpRight
The UpRight Trainer (http://www.uprightpose.com) is a discrete wearable device that attaches to your back and trains people to improve posture. Every time the user slouches Upright gently vibrates reminding you to correct your posture. UpRight is designed to be worn for short training sessions throughout the day (5 minutes to an hour a day) based on a personalized training program generated by the UpRight companion.
# # #