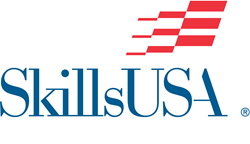 These grants help to encourage young people to continue their education in construction trades
Leesburg, Va. (PRWEB) November 22, 2016
The Southeastern Construction Owners and Associates Roundtable (SCOAR) in partnership with Build Your Future is offering multiple $1,000 scholarships to SkillsUSA members in the associated construction trades. These are students who want to take their expertise to the highest possible level and pursue advanced education in their field at a postsecondary institution offering a degree, credentialing or certification program in a construction-related field.
These scholarships were created to encourage industry involvement in construction education and showcase the businesses of the construction field to students desiring to obtain professional certification and credentialing. Not only do they encourage SkillsUSA students to strive for a higher level of learning in their chosen field, but students also have the potential to network with the Southeast's top-tier companies and build relationships with peers, customers and suppliers.
Pursuing higher education in their field allows SkillsUSA students the opportunity to obtain education relating to best practices and topics that are current and relevant in the construction industry, whether it is commercial, residential or industrial.
Applicants should be seniors in high school or already in a postsecondary institution and wanting to continue their program. This scholarship opportunity is only open to SkillsUSA students who live in, or plan to attend, school in one of the following Southeastern states: Florida, Georgia, South Carolina, North Carolina, Virginia, Kentucky, Tennessee, Alabama, Mississippi, Arkansas and Louisiana as well as Oklahoma. Applications are accepted on a rolling basis throughout the academic year. To apply, students should go to: https://skillsusa.wufoo.com/forms/scoar-scholarship/.
"SkillsUSA is grateful to SCOAR for partnering to provide scholarships for construction trades students," said Tim Lawrence, SkillsUSA executive director. "These grants help to encourage young people to continue their education in construction trades. In today's economy, construction workers are in high demand, and the industry faces a huge shortage of qualified workers."
About SCOAR
The Southeastern Construction Owners and Associates Roundtable (SCOAR) is a membership-based group and includes industrial owners, EPC companies, engineers, general and specialty contractors, labor and material suppliers as well as service suppliers, educators, and consultants. SCOAR fosters innovative and breakthrough thinking on issues related to industrial construction to improve Members business performance. SCOAR's dedication to learning is unique among associations serving the construction industry, giving you and your company the greatest return on investment of your time and money.
About SkillsUSA
SkillsUSA is a vital solution to the growing U.S. skills gap. This nonprofit partnership of students, instructors and industry ensures America has the skilled workforce it needs to stay competitive. Founded in 1965 and endorsed by the U.S. Department of Education, the association serves more than 300,000 member students and instructors each year in middle schools, high schools and colleges. This diverse talent pipeline covers 130 trade, technical and skilled service occupations, the majority STEM-related. More than 600 corporations, trade associations, businesses and labor unions actively support SkillsUSA at the national level. SkillsUSA programs are integrated into career and technical education through a framework of personal, workplace and technical skills grounded in academics. Local, state and national championships, designed and judged by industry, set relevant standards for career and technical education and provide needed recognition to its students. SkillsUSA also offers technical skill assessments and other workplace credentials. For more information, go to: http://www.SkillsUSA.org.