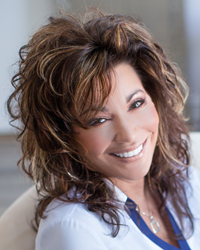 Say it. Simply. Beautifully...with Life-Giving Art.
(PRWEB) December 01, 2016
Kathy's numerous accolades include 23 recordings, 17 number-one radio hits, 19 Dove Award nominations, 2 Dove Awards, and 3 Grammy nominations. In addition to her success in Christian music, her impact in mainstream music includes scoring a chart-topping hit with Everything Changes as well as a top 10 single with the iconic Beach Boys, entitled I Can Hear Music.
Kathy Troccoli has always loved creating. Whether it's composing a song, writing a book or expressing a truth through a colorful story— her desire has been to capture and express beauty.
Troccoli, is partnering with CB Gift to introduce Life-Giving Art which combines warm and inspiring sentiments with masterful photography. Every piece is designed and created by Kathy with heartfelt attention to the smallest detail—expressing what we all long to say. Life-Giving Art embodies its name- it inspires, encourages, comforts and celebrates over and over again.
Debuting in January 2017, Kathy Troccoli's new product line, Life-Giving Art, will be introduced at the Atlanta, Dallas and Las Vegas Gift Shows.
CB Gift is honored to work with Kathy Troccoli. Kathy's ability to use soul-stirring images matched with her heart tugging sentiments are what makes Life-Giving Art fit perfectly within the CB Gift umbrella.
Since 1948, CB Gift has been in business selling inspirational product to retailers worldwide. CB Gift is headquartered in Phoenix, Arizona, with a state of the art call center and distribution center in Lewisburg, Tennessee.