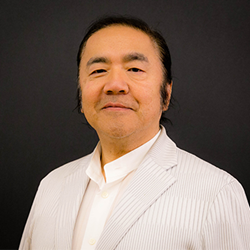 Chandler, AZ (PRWEB) November 29, 2016
The League for Innovation in the Community College announces that internationally known innovator John Kao will provide the opening keynote address at its 2017 Innovations Conference. Founder, Chairman, and CEO of EdgeMakers and Chairman of the Institute for Large Scale Innovation, Kao has been dubbed "Mr. Creativity" and a "Serial Innovator" by The Economist. He is a business innovation thought leader, practitioner, and activist who explains, "Innovation, experimentation, taking initiative, risk-taking, creativity in terms of perceiving new possibilities, and the ability to react quickly; to be flexible and agile…it's all about improvisation and just doing it."
"Mr. Kao is CEO of a learning company based in San Francisco that has created something really special—an explicit framework for teaching and learning the capacity of innovation," said League President and CEO Rufus Glasper. "I am excited to hear his thoughts regarding why innovation matters and how innovation and entrepreneurship foster student success at every level of the educational continuum."
The League chose San Francisco, California, to host Innovations 2017 because of its synergy as a global city of opportunity and an axis for innovation, invention, and vision building.
Innovations 2017 will take place March 12-15 at the San Francisco Marriott Marquis. Just south of Market Street, this downtown hotel is steps away from Yerba Buena Gardens, renowned museums and cultural attractions, and world-class shopping on Union Square. The conference is hosted by City College of San Francisco. Over 500 event sessions will cover subjects that range from technology's impact in the changing classroom to implementing design thinking for creative team collaboration.
The Innovations Conference, now in its 19th year, is the foremost conference for community college professionals, fostering innovation in teaching, learning, and enhancing the community college experience. This international event provides a forum for collaboration among academic experts and thought leaders, while granting participants exclusive access to the most inventive and inspirational higher education programs from around the world.
The Innovations 2017 early registration deadline is February 10, 2017. League Board and Alliance members receive an additional registration discount. For information about the Innovations Conference and to register, visit http://www.league.org/inn2017/reg.
League Platinum Partners and organizations that wish to gain access to the community college market are encouraged to participate as exhibitors and sponsors. Contact hennessey@league.org for more information.
About the League for Innovation in the Community College
The League for Innovation in the Community College (League) is an international nonprofit organization with a mission to cultivate innovation in the community college environment. The League hosts conferences and institutes, develops print and digital resources, and leads projects and initiatives with almost 500 member colleges, 100 corporate partners, and a host of other government and nonprofit agencies in a continuing effort to advance the community college field and make a positive difference for students and communities. Information about the League and its activities is available at http://www.league.org.