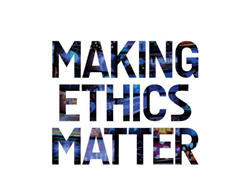 Carnegie Council's acclaimed current affairs programs feature prominent experts from the world of international affairs, including acclaimed authors, Nobel laureates, and high-ranking UN officials.
(PRWEB) November 28, 2016
Carnegie Council for Ethics in International Affairs announces its upcoming current affairs programs, which are open to the public.
All talks take place in the Council's headquarters in New York City and are streamed as live webcasts.
To attend in person, please RSVP. Go to: http://www.carnegiecouncil.org/calendar/upcoming.html.
Events take place at:
170 East 64 Street, New York, NY 10065.
If not attending in person, watch them as live webcasts here: http://www.carnegiecouncil.org/live.
Upcoming Events:
Artificial Intelligence: What Everyone Needs to Know
Tuesday, November 29, 6:00-7:30 PM
Jerry Kaplan
Over the coming decades, artificial intelligence will profoundly impact the way we live, work, wage war, educate our young, and care for our elderly. It is likely to greatly increase our aggregate wealth, but it will also upend our labor markets, reshuffle our social order, and strain our private and public institutions. Can a machine be held accountable for its actions? Should intelligent systems enjoy independent rights and responsibilities, or are they simple property?
Foreign Fighters, Homegrown Terrorism, and the Prevention of Violent Extremism
Wednesday, December 7, 6:00-7:30 PM
Seamus Hughes, Mohammad-Mahmoud Ould Mohamedou, Ali Soufan
Recent events in the Middle East, Europe, Africa, and the United States have highlighted the importance of the multifaceted challenge that violent extremism has come to represent. How is homegrown terrorism evolving and how can it be tackled? What viable policy options can be considered to address the impact of the current wave of violent radicalization? This panel discussion, co-organized by the Geneva Centre for Security Policy (GCSP) and Carnegie Council, brings together leading experts on the topic to share their views and assessments.
Against Empathy: The Case for Rational Compassion
Wednesday, December 14, 8:00-9:15 AM
Paul Bloom
We often think that empathy, our capacity to experience the suffering of others, is the ultimate source of goodness. Nothing could be farther from the truth, says Yale researcher Paul Bloom. Based on groundbreaking scientific findings, "Against Empathy" argues that far from helping us to improve the lives of others, empathy is a capricious and irrational emotion that appeals to our narrow prejudices. How does empathy lead to cruelty? What implications does this have for fighting climate change, going to war, or deciding who to imprison?
Women's Rights are Human Rights: Global Challenges to Reproductive Health
Wednesday, December 14, 6:00-7:30 PM
LaTanya Mapp Frett, Terry McGovern, James Ketterer |
This event will explore the current status of reproductive rights around the world, noting advances that have been made and challenges that still exist. In addition, the speakers will discuss how women's health issues are affected by the ongoing conflicts in several regions, the refugee/migration crisis, the role of religion in politics, populist movements, and the persistence of authoritarian regimes. How might the new U.S. president address these issues? What policies might change?
ABOUT CARNEGIE COUNCIL
Founded by Andrew Carnegie in 1914, Carnegie Council for Ethics in International Affairs is an educational, nonprofit, nonpartisan organization that produces lectures, publications, and multimedia materials on the ethical challenges of living in a globalized world. Go to http://www.carnegiecouncil.org.