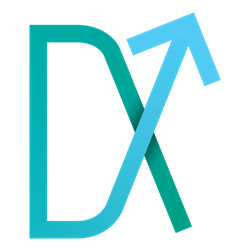 San Francisco, California (PRWEB) November 22, 2016
Downkicker, Inc. is a monetary partner available for investors and house flippers to utilize for their flipping projects. A service that will be consistent, reliable and ground-breaking for the real estate market, Downkicker allows for easy gap funding without the worries of unreliable and inconsistent lenders.
Whether investing or looking for house flipping support, Downkicker's simplicity is clear. Rate qualification ranges from Silver to Diamond Elite laid out plainly on their site so there are no surprises down the line. Downkicker is so committed to the customer that they openly state that they reduce their own share as the borrower's positive track record progresses, making their platform distinctly honest and customer-centric.
For those looking for private money partners, Downkicker's three simple steps will establish their platform as the first choice for funding deals. The first step is to identify a residential rehab project and negotiate the terms of the purchase. Downkicker then provides users with the hard money gap loan needed to get started. The second step is easy; simply apply on their website and upload the required documentation. That's it! Finally, after approval and funding, and the user is well set for their next renovation project with the gap funding they need to succeed.
Investors can be equally confident in Downkicker with 8-12% fixed rate returns based on their diverse real estate-backed portfolio. Unlike other investments in the real estate industry the investment starts earning interest on day one. Downkicker pre-funds all deals rather than pooling investor funds in order to close. Only a $2,500 investment is required to get started, emphasizing the integrity of and confidence in their platform. The process is optimized for user convenience, meaning a simple click of a few buttons is all that is required to start investing. As Downkicker proclaims on their website: "We take the management of your money very seriously and keep our books "open" so you can see it at all times."
Downkicker's ease of use could not be more clear. In the ever-growing real estate market, house flipping is more prevalent than ever, with hard money lending becoming a more essential and a relied-upon service. For gap loans, Downkicker will establish themselves as the go-to platform for efficient property investment, hard money brokering and individual investments. Flipping deals can now be processed more seamlessly and consistently than ever, taking away the concern about funding the gap.
Downkicker's online system enhances the simplicity provided through their service offering, using a one-click process to get started, for either investors or people looking for real estate funding. Downkicker aims to lead the way in how the house flipping evolution plays out, paving the way for more secure and efficient gap loans for all parties involved.
Tracy Smith, Downkicker CEO, said: "Our platform will revolutionize the way house flippers and real estate investors across the country negotiate, buy and finance their real estate projects." Downkicker is the obvious solution.
With their lending operations set to begin in mid 2017, Downkicker looks to be a very profitable key player in the private real estate finance industry.
For more information, head to https://www.downkicker.com/contact/, or email info(at)downkicker(dot)com.