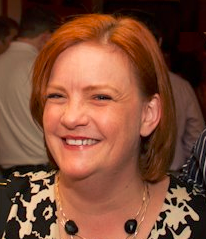 Chicago, Illinois (PRWEB) November 23, 2016
SharePoint Fest Chicago, one of the premier SharePoint conferences, will have Tamara Bredemus deliver two sessions. Her sessions will be held at McCormick Place South in Chicago, Illinois, on December 8th and 9th, 2016.
SharePoint Fest is a two-day training conference (plus an optional two days of workshops) that will have over 70 sessions spread across multiple tracks that brings together SharePoint enthusiasts and practitioners with many of the leading SharePoint experts and solution providers in the country.
Tamara Bredemus' Sessions:
Thursday, December 8th, at 1:30 pm - Oh! The Places You will Go With SharePoint
Friday, December 9th, at 8:30 am - Turn the Focus from the Tool to the Business
About Tamara Bredemus
Tamara Bredemus is the Director of Collaboration Services with The City of Minneapolis in Minnesota. At the City, Tamara heads up the collaboration team as they build solutions on various platforms for many audiences. Prior to working with The City of Minneapolis, Tamara was a SharePoint Consultant with RBA, Inc., where her experience working with SharePoint, SharePoint Designer and InfoPath helped clients get the most out of their SharePoint deployments. Tamara used her teaching skills as a Senior Technical Instructor with Mindsharp, process improvement skills as a Promotion Analyst at Best Buy Dotcom, and her leadership skills as the Operations Supervisor of Sunset Environmental.