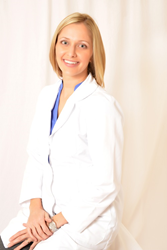 Jacksonville, FL (PRWEB) November 22, 2016
People who need dentures in Jacksonville, FL, can now visit Dr. Kathryn Ryan of Parkway Prosthodontics, who is currently accepting new patients with or without referrals. As a prosthodontist, Dr. Ryan is specially trained to create and customize dentures and offers several options for patients, from conventional dentures to snap-on implant-supported prostheses. Each type of denture promises patients a natural appearance and improved functionality.
People who visit Dr. Ryan for conventional dentures in Jacksonville, FL, can maintain their ability to eat and speak naturally while enjoying aesthetically attractive new smiles. With implant-supported dentures, which are held in place by implants anchored in the jawbone, patients experience the same benefits, and they can also expect a greater level of stability. The snap-on overdentures that Dr. Ryan offers even allow a varied diet and have no adverse effects on a patient's ability to taste or sense temperature.
Starting with the first comprehensive consultation at her office, Dr. Ryan helps each of her patients understand their options and identify the ideal solution. Using her training as a prosthodontist, Dr. Ryan then creates a customized denture that offers a natural look for each person. She also works with her patients to ensure that they are satisfied with their dentures before the final product is complete. For the convenience of each patient, Dr. Ryan offers complete and partial dentures, which may be placed immediately after tooth removal, and implant-supported dentures, which can be implanted and attached during one procedure.
More information about any of these tooth replacement options can be found on Dr. Ryan's website, http://www.parkwaypros.com. People who are ready to review their options for dentures in Jacksonville, FL, with a prosthodontist are encouraged to schedule consultations through the website or by calling Parkway Prosthodontics at (866) 902-7710.
About the Practice
Parkway Prosthodontics is a prosthodontics practice located in Jacksonville, FL. E Kathryn E. Ryan specializes in prosthodontics, esthetic and implant dentistry. She holds a Certificate of Specialty in Prosthodontics and a Master of Science Degree from Marquette University School of Dentistry, and is a Fellowship trained in implant surgery from the University of Florida College of Dentistry. Dr. Ryan is a member of the American Dental Association, International Team for Implantology, Northeast District Dental Association, among others, and participates in the Jacksonville Dental Society Study Club, Beaches Study Club and Jacksonville Women's Dental Society Study Club, to name a few. Dr. Ryan and her team are committed to providing patients with quality care using state- of-the art techniques and equipment. To learn more about Parkway Prosthodontics and the services they offer please visit their website at http://www.parkwaypros.com or call (866) 902-7710 to schedule an appointment.