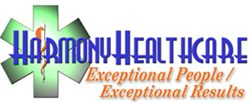 It's an opportunity to sell your best qualities and to share the very things that would make you best qualitied for the position.
Tampa Bay, FL (PRWEB) November 29, 2016
Harmony Healthcare, a leader in Human Capital Management services, has posted a new installment of the Take Five with Harmony Healthcare video series https://harmony.solutions/take-five-with-harmony-healthcare/.
In this latest post, Founder and CEO Christopher H.G. Brown and the Corporate Director of Recruitment Services Taylor Kolligs discuss the best practices for interviewing for a position. This video is a must see for any candidate looking to advance in this growing and competitive field!
When asked about the greatest difficulty in preparing someone for an interview, Kolligs shared "What I have found Chris, is that people often struggle with focusing on themselves, essentially bragging, which is what an interview is. It's an opportunity to sell your best qualities and to share the very things that would make you best qualitied for the position."
Regarding anxiety going into an interview, Kolligs says "It's a very normal thing. It's your body telling you that you need to be prepared. That there is something at stake. How you channel or harness that energy is ultimately what will determine how well you perform." Brown and Kolligs expand on this, discussing how candidates can be aware of this nervous energy when an interviewer might drop a 'test' question deliberately watching to see how the candidate will respond.
Kolligs recommends stressing "doing over having," encouraging candidates to speak not of having prior positions, but what they we able to do in those positions to identify and overcome challenges that could be applied to this new opportunity.
When asked about powerful wrap-up techniques for the candidate, Kolligs offered two recommendations. First, "Ask the interviewer if there's anything discussed during the course of the interview where you didn't provide enough detail or need to provide more clarity. Essentially put yourself in a position to address any concerns before you actually walk out of the interview." Second, "Ask for the position. It's something that's often overlooked. Letting them know I'm interested if you're interested. It actually goes a long way." Lastly, "You always want to wrap up, of course, with firm hand shake and make eye contact."
About Harmony Healthcare
Harmony Healthcare provides interim, outsourcing, project management and reviews, as well as direct-to-hire services for clients. The company specializes in hiring revenue cycle and Health Information Management professionals for client facilities. The company's experts are highly trained, can spot problems and lead a client organization through the best processes, procedures and solutions.
With a large breadth of expertise, the company is able to provide support in areas ranging from clinical documentation improvement and coding to auditing and GSA government compliance at Veterans Administration hospitals and U.S. military bases.
Harmony employs more than 500 people and has staff at client sites across the United States. The company maintains low turnover by providing 100 percent covered health insurance, paid time off, paid travel expenses and keeping the back-office operation inexpensive.
Harmony Healthcare also boasts a 418 ranking, with a three-year sales growth of 922 percent, on the 2016 Inc. 5000 list.
"Harmony Healthcare was founded on the principals of integrity, character, hard work and discipline."
About Christopher Brown
With a career marked by a sharp entrepreneurial eye and the love of a good challenge, Brown founded Harmony Healthcare in 2010 after recognizing just how revolutionary the change from paper to digital medical records would be for healthcare facilities. His company helps clients solve problems associated with digital medical records and health information management that have coincided with the change in the way healthcare facilities collect patient information, code it, communicate with insurance companies and collect revenue in a timely manner.
Brown learned some of his best leadership lessons from the well-known, much-loved, and highly successful UCLA Basketball Coach John Wooden. Many of Wooden's words of wisdom apply both on and off the basketball court. "It's not what you do, but how you do it," is one of Brown's favorite quotes from Wooden.
His 2001 book, "Insights, A guide to Successful Recruitment Strategies and Training" is a comprehensive guide to recruitment, staffing and human resources training. Learn more about Christpher Brown https://harmony.solutions/revenue_cycle/cbrown/
About Taylor Kolligs
As the company's Director of Recruitment Services, Kolligs is responsible for leading Harmony Healthcare's consultant development and recruitment strategies. He also ensures the quality of the consultants, which is a crucial part of Harmony's "seamless" approach to staffing. Learn more about Taylor Kolligs https://harmony.solutions/revenue_cycle/taylor-kolligs/