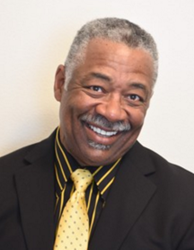 Vicksburg, MS (PRWEB) November 22, 2016
Dr. Kenneth Nash now welcomes new patients, with or without a referral, to receive a consultation for Lumineers® in Vicksburg, MS. Lumineers are the leading veneers solution for patients who want to conveniently improve the appearance of their teeth. With the help of cutting-edge cosmetic dentistry technology, Dr. Nash helps patients look their best without undergoing invasive treatments.
Veneers are a preferred option for patients to correct discolorations or damaged teeth quickly and affordably. Dr. Nash recommends Lumineers in Vicksburg, MS as a natural-looking alternative to traditional veneers. A thinner, more lightweight design allows this leading veneers alternative to look and feel more natural once placed. Compared to traditional thicker alternatives, Lumineers also do not require aggressive removal of the existing healthy tooth structure to properly support them. Not all dentists are trained in cosmetic dentistry, and some are unable to offer Lumineers to their patients. Dr. Nash is a renowned dentist who is qualified to offer patients with discolored, chipped or damaged teeth this attractive and convenient cosmetic dentistry option.
Those who wish to see how their teeth could look with Lumineers can now do so before receiving treatment, using LumiSmile digital smile makeover technology offered by Dr. Nash at his practice. Seeing results with LumiSmile makeover technology takes as little as 30 minutes and gives patients an accurate idea of how Lumineers will improve their appearance. Dr. Nash allows each patient to take home a LumiSmile image portfolio so they can review the images and make an informed decision about receiving treatment.
Patients who are interested in receiving experienced cosmetic dentistry services, including state-of-the-art Lumineers in Vicksburg, MS, are invited to schedule a consultation with Dr. Nash. Appointments can be reserved by calling his cutting-edge practice, Nash Family Dentistry, at 601-634-1812.
About the Doctor
Nash Family Dentistry is a general practice offering personalized dental care for patients in Vicksburg, MS. Dr. Kenneth Nash and his team provide patients with the latest in dental technology in a comfortable and welcoming environment. Dr. Nash offers a variety of services including laser dentistry, dental implants, and cosmetic dentistry services, among others. To learn more about the services offered at Nash Family Dentistry please visit the website at http://www.vicksburgdentist.com or call (601) 634-1812 to schedule an appointment.