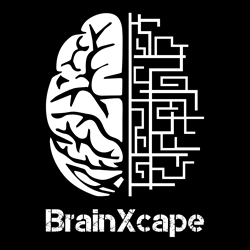 New York, NY (PRWEB) November 29, 2016
BrainXcape offers NYC's newest and most immersive escape room game, with amazing decor and mysterious rooms.
Escape room games have skyrocketed in popularity recently. The premise is simple: people are locked in a themed room, where they search for clues and puzzles to help them escape.
What sets BrainXcape apart is its immersive decor and atmosphere. BrainXcape was created by innovative set designers who have worked for Sleep no More, haunted houses in NYC and famous Broadway shows.
BrainXcape offers two private escape rooms:
1) The Old Prison
2) The Haunted Hotel
At BrainXcape, guests interact with real antique props and decor so they feel they're really locked in an old prison or haunted hotel room. Two to eight guests can play at a time, with 60 minutes to escape from the room.
In a short period of time, BrainXcape has received a very positive reception from its guests. People who are interested in learning more about BrainXcape can read reviews on Google, Yelp, Trip Advisor, and Facebook.
For booking, visit http://www.brainxcape.com/booking/
About BrainXcape
Established in 2016, BrainXcape is NYC's most immersive escape room game. BrainXcape is located at 48 W 20th Street, New York, NY, 10011 in Manhattan's Flatiron district. To learn more, visit http://www.brainxcape.com/ or call (347) 696-1408.