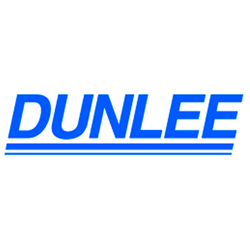 Aurora, IL (PRWEB) November 25, 2016
Dunlee specializes in replacement CT tubes for GE scanners and has a full portfolio of products including tubes for the LightSpeed, BrightSpeed, HiSpeed and ProSpeed scanners. The newest addition to our portfolio, the DA200 P40 for the Optima CT660 scanner, will be presented to RSNA attendees. The Dunlee DA200 P40 is designed to be a more economical solution for customers seeking value both as a retrofit for the liquid bearing version and the original.
Dunlee personnel will also be presenting new Glassware Solutions programs that help facilities mitigate the risks of CT scanner downtime. The Glassware Solutions program offers programs for every risk profile. Standard monthly program premiums offer a range of benefits from unlimited CT tube replacement to proactive CT tube change outs. Dunlee personnel will be available to discuss AllParts Medical show specials that offer new replacement CT tubes with full warranty, installation, free preventative maintenance, and training credits.
Dunlee stocks CT tubes in major hubs throughout the United Sales and Europe to minimize costly downtime and patient impact. Tubes can be shipped same day or next day by calling our 24/7 customer service department 365 days a year. For more information please contact us at 1-800-238-3780, visit http://www.dunlee.com or stop by Booth 2707 during RSNA 2016 in the South Hall of McCormick Place.
Original equipment manufacturers attending RSNA will be interested to learn more about the Dunlee XS 80, which is a new Performance class X-Segment that offers a scalable x-ray power chain solution from 40kW to 80kW. The combination of a proven x-ray tube design with spiral groove bearing, small focal spot including x-deflection and an intelligent generator offers superior image quality and high patient throughput.
Attendees will have the opportunity to improve their product knowledge of the Smit Röntgen Antiscatter X-ray grids product line, which is comprised of standard, mammography and specialty grid applications. Dunlee offers Smit Röntgen 3D-printed tungsten parts that are fabricated using additive Powder Bed Laser Melting manufacturing techniques for greater precision and control. This novel and unique 3D printing technology offers great freedom of design and allows custom-made, highly complex shaped parts to be manufactured from pure tungsten.

LightSpeed, BrightSpeed, HiSpeed and Optima CT660 are trademarks of General Electric Co.
About Dunlee, a division of Philips:
Dunlee is a premier brand for manufacturing of OEM imaging components and CT tubes. Building on 120 years of experience, Dunlee's people, products, programs and partnerships have shaped how images are made. Dunlee remains at the forefront of medical imaging as an international leader in research, design, and manufacturing of high-performance CT tubes. Dunlee markets and distributes products to OEMs, service providers, and end users all over the world.