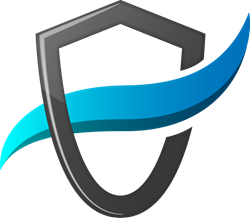 Lacey, Washington (PRWEB) November 24, 2016
iSign acquires all assets of GFS Technology Inc., including several very valuable US and Korean patents in the cybersecurity area.
iSign International Inc., a private Texas corporation which has developed an original cybersecurity technology, combining biometric signature recognition and projection, innovative device pairing, dynamic PKI encryption, GPS localization and univocal computer generated transactional password, announced that it has acquired all the assets of GFS Technology Inc., a privately held Delaware C Corporation. These assets include several very valuable US and Korean patents in the cybersecurity area. The acquisition was for a total consideration of 20,000,000 shares of fully paid and non-assessable Common Stock, equivalent to a 10% ownership of the authorized shares of iSign.
GFS Technology Inc. is an Arizona State University spin-out located in Scottsdale, AZ. Founded in 2011, the Company developed and acquired several innovative patents aimed at the secure use of mobile devices, focusing on the creation of a technology platform that would provide totally secure mobile transactions. Its shareholders include, Dr. Gail-Joon Ahn and Dr. Ziming Zhao, two highly acclaimed PhD's, and seasoned technology executives who have led multiple successful software companies, both public and private.
Kent Petzold, President and CEO of GFS, said : "We are delighted with this opportunity to join forces with the leaders and talented technologists at iSign. The addition of the GFS patents to iSign's innovative biometric cybersecurity system is a powerful combination which creates an unmatched security platform for mobile device transactions, an industry which is growing exponentially, but yet relies on outdated device management protocols, processes and infrastructure." Dr. Ahn, co-founder and CTO of GFS added: "This combination will help iSign efficiently address identity and authentication management, which is the most emerging and critical issue in cyberspace. The massive cost of credit card theft and fraud, which, at the end, is charged to the user, begs for a better and fairer approach."
Commenting on the transaction, Gerard Munera, the Chairman of iSign International Inc. said: "with this powerful combination of technologies and expertise, iSign is now in control of a highly performing platform which, we believe, adequately frames and supports the future of secure mobile device transaction processing and the card payment industry, an important segment of iSign comprehensive cybersecurity mission."