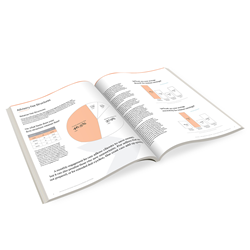 "[This report] does provide a great starting point for conversation on M&A fees, where publicly available information is limited." – John Carvalho, President, Divestopedia
Toronto, Ontario, Canada (PRWEB) November 28, 2016
A recent survey of 320 North American financial professionals in the lower mid-market revealed current practices for structuring M&A advisory fees.
The report and survey were a collaborative effort by:

Firmex, a virtual deal room and secure online document services provider.
Divestopedia, an online M&A industry resource for entrepreneurs .
Strategic Exits Corporation, a business consulting firm for business sales.
Top findings from the M&A advisory fee structure survey reveal:

The majority of firms, 46 percent, use a fixed fee to determine their engagement fee, to which, 61%, earned over $30,000 per transaction.
Another, 38 percent of advisory firms used a monthly engagement fee, earning between $5,000 and $10,000 a month.
Companies seeking to contract advisory services could benefit by understanding M&A advisory fee structures. Engagement or retainer fees as well as success fees, when structured correctly could help companies save money.
The report indicates that retainers and success fees for smaller transaction deals incur higher fee percentages relative to large transactions. Options such as monthly engagement fees can allow clients to save money, but it can also penalize those who are uncertain. For sellers that are not prepared, or for extended deal cycles, the cost can add up quickly.
The M&A Fee Guide provides valuable fee information not widely published for both M&A Advisors as well as companies seeking to contract advisory services.
Other highlights and findings of the report include:

Average advisory fee earnings on a $50 million deal were $1.3 million.
Average advisory fee earnings on a $20 million deal were $665 thousand.
Average advisory fee earnings on a $5 million deal were $225 thousand.
Advisors, analysts, business owners and managers who are interested in exploring further details of the survey can find the M&A Fee Guide on the Firmex website at:
https://www.firmex.com/resources/advisor-fee-guide-results-download/
https://www.firmex.com/thedealroom/choosing-the-right-ma-advisor-for-your-deal/
About Firmex:
Firmex is a global provider of virtual data rooms and a secure document sharing platform. From its Toronto, Canada office, the company helps run over 10,000 new data rooms a year with more than 100,000 companies worldwide trusting Firmex as their virtual data room provider. Millions of documents are exchanged each year using Firmex, supporting processes that include financial transactions, mergers and acquisitions, corporate governance, regulatory compliance, litigation, and procurement.
About Divestopedia:
Divestopedia is a resource for entrepreneurs who want to sell their business for the best price and terms. Whether you are thinking of selling, have started a sales process, or are post-deal, Divestopedia equips business owners with the knowledge required to maximize value, and limit downside risk.