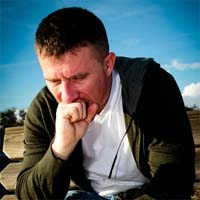 If proven, the need for the provision of specialist mesothelioma care services is affirmed.
Raleigh, NC (PRWEB) November 27, 2016
Scientists in the UK say people with a mesothelioma diagnosis may need special help to deal with their unique psychological concerns. Surviving Mesothelioma has just posted an article on the new research. Click here to read it now.
Led by researchers at Oxford University Hospitals, the new report analyzed 17 studies comparing the psychological experiences of people with lung cancer versus pleural mesothelioma.
Although there were many common concerns among people with either illness, the report in the European Journal of Oncology Nursing also found that mesothelioma patients tended to have more financial and legal concerns, have worries around blame, and tended to feel less hopeful.
"Given that employer negligence regarding asbestos exposure is often a factor in cases of mesothelioma, and that this cancer is highly resistant to treatment, these findings confirm the experience of many mesothelioma patients," says Alex Strauss, Managing Editor for Surviving Mesothelioma.
"These findings warrant further research to explore further and if proven, the need for the provision of specialist mesothelioma care services is affirmed," writes lead study author Hannah Ball, an Advanced Nurse Practitioner and researcher with Oxford University Hospitals.
To read more about the psychological concerns of mesothelioma patients and their families, see Psychological Needs of Mesothelioma Patients Differ from Lung Cancer, now available on the Surviving Mesothelioma website.
Ball, H, et al, "A systematic literature review comparing the psychological care needs of patients with mesothelioma and advanced lung cancer", December 2016, European Journal of Oncology Nursing, pp. 62-67, http://www.ejoncologynursing.com/article/S1462-3889(16)30095-3/fulltext?rss=yes
For nearly ten years, Surviving Mesothelioma has brought readers the most important and ground-breaking news on the causes, diagnosis and treatment of mesothelioma. All Surviving Mesothelioma news is gathered and reported directly from the peer-reviewed medical literature. Written for patients and their loved ones, Surviving Mesothelioma news helps families make more informed decisions.