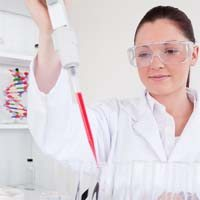 These ongoing studies will define the utility of mesothelin immunotherapy for treating cancer.
Raleigh, NC (PRWEB) November 27, 2016
Scientists at the National Cancer Institute's Center for Cancer Research recently published a report evaluating multiple ongoing mesothelioma studies with a focus on the glycoprotein mesothelin. Surviving Mesothelioma has just posted an article on the new research summary. Click here to read it now.
As the report explains, mesothelin is highly-expressed in several malignancies, including malignant mesothelioma, and can be used to create mesothelioma therapies that specifically target cancer cells.
Among the promising new mesothelioma therapies mentioned in the Journal of Clinical Oncology article are the immunotoxin SS1P, the anti-mesothelin antibody amatuximab, the bacteria-based drug CRS-207, and vaccines that trigger T-cell activation.
"These ongoing studies will define the utility of mesothelin immunotherapy for treating cancer," concludes study author Dr. Raffit Hassan.
"Many of the treatment approaches mentioned in this report are therapies that we have been following for some time," says Alex Strauss, Managing Editor of Surviving Mesothelioma. "It is gratifying to see them mentioned among the most promising new approaches to battling malignant mesothelioma."
To read more about new mesothelioma treatments that target mesothelin, see Mesothelin as a Target for Mesothelioma Immunotherapy, now available on the Surviving Mesothelioma website.
Hassan, R, et al, "Mesothelin Immunotherapy for Cancer: Ready for Prime Time?", December 2016, Journal of Clinical Oncology, http://ascopubs.org/doi/full/10.1200/JCO.2016.68.3672
For nearly ten years, Surviving Mesothelioma has brought readers the most important and ground-breaking news on the causes, diagnosis and treatment of mesothelioma. All Surviving Mesothelioma news is gathered and reported directly from the peer-reviewed medical literature. Written for patients and their loved ones, Surviving Mesothelioma news helps families make more informed decisions.