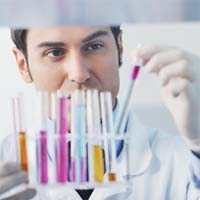 The prognostic value of each marker will be assessed and a large bioresource created.
Raleigh, NC (PRWEB) November 28, 2016
Doctors in Scotland are working to improve mesothelioma diagnosis by creating a list of biomarkers to identify the disease. Surviving Mesothelioma has just posted an article on the newly-announced study. Click here to read it now.
The trial will involve up to 120 pleural mesothelioma patients as well as 480 people with other pleural diseases and 109 asbestos-exposed people. Everyone involved in the trial will submit a blood sample and undergo a clinical exam.
"Blood levels will be compared with paired pleural fluid levels and malignant pleural mesothelioma tumor volume (using MRI) in a nested substudy," explains researcher Selina Tsim of the Department of Respiratory Medicine at Queen Elizabeth University Hospital in Glasgow.
The trial announced in the British Medical Journal's open access online-only journal BMJ Open will be carried out at 22 recruiting centers across Scotland.
"There is a tremendous need for more reliable biomarkers for mesothelioma diagnosis and prognosis, especially since diagnostic procedures like thoracoscopy are not available everywhere and are expensive," says Alex Strauss, Managing Editor of Surviving Mesothelioma.
Learn more about the new biomarker study, including some of the biomarkers researchers will be looking at closely, in the article New Clinical Trial Aims to Create Bioresource for Improved Mesothelioma Diagnosis, now available on the Surviving Mesothelioma website.
Tsim, S, et al, "Diagnostic and Prognostic Biomarkers in the Rational Assessment of Mesothelioma (DIAPHRAGM) study: protocol of a prospective, multicentre, observational study", November 24, 2016, BMJ Open, http://bmjopen.bmj.com/content/6/11/e013324.full
For nearly ten years, Surviving Mesothelioma has brought readers the most important and ground-breaking news on the causes, diagnosis and treatment of mesothelioma. All Surviving Mesothelioma news is gathered and reported directly from the peer-reviewed medical literature. Written for patients and their loved ones, Surviving Mesothelioma news helps families make more informed decisions.