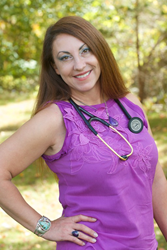 Opioid Painkillers are Widespread and Dangerous.
Hartford, Connecticut (PRWEB) November 28, 2016
Dr. Stefana Pecher and her professional medical team at The Country Doc Wellness Center in North Stonington, Ct. announced today that she has implemented MMJ Technologies, the cannabis industry's first-of-its-kind medical marijuana study technology for her Connecticut and Rhode Island patients.
Dr. Pecher, understanding the need to responsibly recommend medical marijuana, document, and remotely manage patients' symptoms, was excited about the new MMJ technology and hopes that other healthcare professionals will use the technology in order to better advise patients who would benefit from the use of medical cannabis via such MMJ technology solutions.
(http://www.medicalmarijuanadocconnecticut.com)
Opioid Pain Killers are Widespread and Dangerous
Former FDA head from 1990 to 1997 Dr. David Kessler conceded during a CBS News interview that there is a serious opioid epidemic, adding:
"This has been one of the great mistakes of modern medicine." Dr. Kessler called it "…an American condition. This is an American disease." (Source)
Dr. Pecher noted that many people die daily from opioid pain killer overdoses. Eighty percent (80%) of heroin addicts were once prescribed opioid drugs for legitimate pain concerns. One of Dr. Pecher's concerns is that opioids are not as helpful for chronic pain as most may think.
As one's tolerance to an opioid drug increases, the demand for higher doses with more prescriptions involving other pain killers becomes a necessity that invites addiction.
Using CDC statistics, Dr. Pecher revealed that opioid drug sales quadrupled in the decade between 1999 and 2010. Not surprisingly, the death rate from prescription pain killers also quadrupled during that time. As those drugs filter out into the populace, more people take them non-medically, especially teenagers.
In the USA, one in 20 over 12 years of age used opioid pain killers non-medically during 2010. Almost 7,000 people are treated by emergency facilities in the U.S. daily for overdosing opioid pain killers or using them in a manner other than directed. Nearly half of opioid users who go for 30 days or more wind up taking opioid drugs for another three years and beyond.
Dr. Pecher explained that two major studies have shown no positive long-term pain relief from opioid use for chronic pain compared to placebo. Conversely, many studies confirm opioid side effects ranging from addiction to death by overdose, usually by respiratory or cardiac compromise.
The open window of opioid pain relief is small. As the diminishing pain relief demands increased opioid use, the threshold for overdose is rapidly approached. The success rate from conventional opioid withdrawal strategies is marginal at best.
Dr. Pecher mentioned an Israeli clinic that had a 70 percent successful opioid-addiction treatment plan utilizing medical marijuana. Patients were opioid-free within seven months with no adverse symptoms. This is much more optimistic than the 8 percent success rate achieved utilizing other "standard" methods of opioid treatment bolstered by pharmaceuticals that have their own side effects.
Where states have legally authorized medical marijuana use, opioid overdose declined on an average of 25 percent.
For this reason, Dr. Pecher would like to see more physicians who reside in states that have legalized medical marijuana understand her methods of gradually and safely substituting medical cannabis for opioid painkillers while using the MMJ technology as a tool for monitoring the patient population's health and therapeutic outcomes.