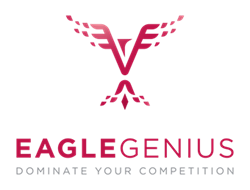 Dominate your competition.
Seattle, WA (PRWEB) December 02, 2016
Digital Marketing Agency Eagle Genius announced today that it will be opening its office in Seattle. The objective of the agency is to help local businesses get more customer via Search Engine Optimization. Eagle Genius is famous for its ability to adapt to the Google Ranking Algorithm by massive investment in Research and Development. The agency has helped hundreds of business owners acquire leads and traffic through Google.
Eagle Genius is owned by Thanh Pham, a full-stack software engineer who is interested in text search and indexing algorithm. He started doing SEO for local businesses since he was a student at University. He promises to deliver the best outcome possible. With Thanh's help, many businesses have gained multi-million dollars worth of clients. Eagle Genius offers personalized SEO services. With different price packages, business owners can choose according to their budget. The only difference is how fast the website is going to move. First page result is always guaranteed assuming sufficient time and budget. Whatever the income level, Thanh has something to offer any business.
There has been multiple positive testimonials related to its SEO service. Below are a few of them:
"Thanh has a been a huge help with my understanding of SEO. I can truly recommend him for your business if you're looking for more exposure online." - Chase Bailly
"I had a pleasure working with Thanh on a WordPress project. He's very professional and has a current knowledge of SEO and Internet Marketing tactics which is a huge asset. I highly recommend Thanh! Thank you for over delivering!" - Karolina Salek
"Thanh brings a whole different level to the table. He not only has the skill of application design he also understands how the internet and business works. he know exactly how to implement Search Marketing to put your business in front of hungry buyers. I loved the soul and integrity he put into the work. I highly recommend Thanh and his team at Eagle Genius SEO." - Sally Sutton
Everyone knows that Search Engine Optimization has become more and more important in recent years. Thanh is going to help businesses dominate their competition on Google. Please visit http://eaglegenius.com/ for more information.