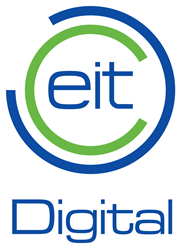 People's behavior has changed forever. Today's battle for hearts, minds, and dollars is won or lost in digital micro-moments — intent-driven moments of decision-making and preference-shaping that occur throughout the entire consumer journey.
Helsinki, Finland (PRWEB UK) 28 November 2016
Digitalisation is transforming and disrupting traditional industry. Machines with in-built communication capabilities and the availability of data covering entire supply chains is opening up unforeseen opportunities for manufacturers and improving customer satisfaction. Data is increasingly being seen as not just data but an asset. These and many other issues related to the digitalisation of European industry will be explored in the Digital Industry of Tomorrow event, organised by the leading European open innovation organisation, EIT Digital, in Helsinki, Finland on 30 November.
Digital transformation is changing business processes and enabling new business models in the manufacturing, retail and logistics sectors. With its Pan-European network of industrial partners, and scaleups, EIT Digital is developing new solutions helping businesses and public institutions to tackle modern challenges with through digital innovation.
"Digital transformation is affecting the industry in a fundamental way. New solutions based on efficient use of sophisticated and real-time – or close to real-time data – are disrupting existing value chains and opening new opportunities to existing, and emerging businesses. The way products will be designed and manufactured, how they will be purchased and delivered to customers, and how feedback from customers and markets can be used are all being transformed.", says Mr. Petri Liuha, the Action Line Leader for Digital Industry at EIT Digital. He continues:
"The role of data and its interpretation will be central at every level in the supply chain, and its ownership and understanding will be seen as an asset. The Digital Industry of Tomorrow event will showcase great examples of our new innovations, including those at the prototype stage and those already launched in the market."
The Digital Industry of Tomorrow event will include keynote addresses from speakers including Mrs. Hanna Kivelä, Industry Leader at Google Finland, and Mr. Teemu Tunkelo, CTO & EVP Platform Services at Voith Digital Solutions GmbH (Germany). Hanna Kivelä will look at "How digitalisation and data changed business growth", while Teemu Tunkelo will focus on "How commercial benefits of digitalisation are leading to disruption in the machinery industry."
"Machine builders like Voith are facing the need to build integrated communication capabilities into their machines. Machines of the future will have to be able to communicate with the OEM, the owner/operator/maintainer about their status and performance. This makes digital real-time service of machines a reality. Digitalised machines will get faster responses in case of an incident, faster incident throughput times and reduced cost per service incident", Teemu Tunkelo explains.
"People's behavior has changed forever. Today's battle for hearts, minds, and dollars is won or lost in digital micro-moments — intent-driven moments of decision-making and preference-shaping that occur throughout the entire consumer journey. To identify and to act on these moments requires solid understanding of how to measure the success at these moments accurately, how to value the role and impact of each touch point as correctly as possible and finally how to automate and optimize by using all relevant data and signals across the journey. Global growth is driven by solid understanding of customer behavior and ability to utilize fully automated digital marketing and sales ecosystems", Hanna Kivelä says.
During the Digital Industries of Tomorrow event, EIT Digital will present and demo a number of its of its own innovation activities, including:

iLAADR. This innovation activity focuses on developing autonomous robotics for internal logistics. The deliverable is a platform for managing internal logistics flows in warehouses, through a fleet of mobile robots coordinated to pick and deliver components from one point to another.
Smart Factories. This innovation activity focuses on integrating maintenance workers' expert knowledge in digital manufacturing. It has developed the "Smart Pen" solution to extend artificial intelligence in smart factories using workers' knowledge. It is captured via a digital smart-pen driven interface and exploited for manufacturing operations.
Smart Retail. This innovation activity focuses on omnichannel shopper experiences, and has developed a Digital Retail Suite collecting and analysing omnichannel real-time customers' data. The solution enables shop owners to tailor powerful in-store experiences in order to increase sales, conversion rates and retention rates.
Life-Time Awareness. Life-Time Awareness. This innovation activity developed an application embedded in battery-powered devices to estimate their remaining lifetime accurately. It led to the creation of a startup called Wisebatt, founded by EIT Digital Doctor School graduate Wilfried Dron. It addresses OEMs, hardware and software designers, and support services providers.
As part of the Digital Industries of Tomorrow event, the winner of the Annual EIT Digital Challenge contest for the best European Digital Industry scaleup will be selected. Out of the original 69 candidates a total of seven scaleups from France, Germany, Portugal, Sweden, and United Kingdom have made their way to the Helsinki final.
Time, venue and registration
When: Wednesday, 30 November, 09:00 - 12:15.
Where: Expo and Convention Centre, Helsinki, Hall 2, Messuaukio 1.
Agenda: Check the detailed agenda and register here!
The Digital Industry of Tomorrow event is organised in conjunction with the Slush startup event (with 17,000 registered delegates from 120 countries). Slush tickets are not required to attend this event, but registration is. Please bring the "Digital Industry of Tomorrow" ticket with you to access Messukeskus and the event hall. The ticket does not provide access to the Slush conference.
About EIT Digital
EIT Digital is a leading European open innovation organisation. Our mission is to foster digital technology innovation and entrepreneurial talent for economic growth and quality of life in Europe. We bring together entrepreneurs from a partnership of over 130 top European corporations, SMEs, start-ups, universities and research institutes.
EIT Digital invests in strategic areas to accelerate the market uptake of research-based digital technologies and to bring entrepreneurial talent and leadership to Europe. Our innovation and education activities are organised in and around our co-location centres, where students, researchers, engineers, business developers and entrepreneurs come together to drive the digitalization of society.
EIT Digital is a Knowledge and Innovation Community of the European Institute of Innovation and Technology (EIT). Since 2010, EIT Digital has consistently mobilised talent, ideas, technologies, investments and business across Europe and beyond to stimulate disruptive digital innovation. EIT Digital headquarters are in Brussels with co-location centres in Berlin, Budapest, Eindhoven, Helsinki, London, Madrid, Paris, Stockholm, Trento and a hub in Silicon Valley.
For more information visit: http://www.eitdigital.eu
Follow us on Twitter: @EIT_Digital
Follow as on Facebook: http://www.facebook.com/EITDigital
EIT Digital Finland media contact: Jyrki Karasvirta – jyrki.karasvirta(at)eitdigital.eu