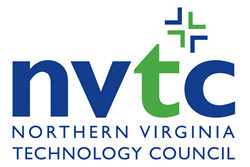 HERNDON, Va. (PRWEB) November 29, 2016
The Northern Virginia Technology Council (NVTC) today announced that Marion Blakey, president and CEO of Rolls-Royce North America, a leader in advanced manufacturing, will headline the organization's upcoming Titans series event on Thursday, Dec. 15, 2016 from 7:00 a.m. to 9:15 a.m. at The Ritz-Carlton, Tysons Corner.
Emerging technologies such as artificial intelligence, big data, the Internet of Things, electric and hybrid power, and other advancements are quickly being adopted in the aerospace industry today. Blakey will provide insights on the latest trends in aerospace, advanced manufacturing and how technology is galvanizing advancements in human flight.
Blakey brings expansive perspective to the transportation and aerospace industry. Prior to joining Rolls-Royce in 2015, she served in various senior executive roles including: President and Chief Executive Officer of the Aerospace Industries Association (AIA); Administrator of the Federal Aviation Administration (FAA); and, Chairman of the National Transportation Safety Board (NTSB).
DATE:
December 15, 2016
TIME:
7:00 a.m. – 7:45 a.m. Registration and networking
7:45 a.m. – 9:15 a.m. Breakfast and program
LOCATION:
The Ritz-Carlton, Tysons Corner
1700 Tysons Blvd.
McLean, VA 22102
Directions to The Ritz-Carlton Tysons Corner
REGISTRATION:
To register as a member of the press, please contact Alexa Magdalenski at 703-904-7878, ext. 207 or email amagdalenski(at)nvtc(dot)org.
The event is free for press, but advanced registration is required. Press credentials are required for entry.
The Northern Virginia Technology Council (NVTC) is the membership and trade association for the technology community in Northern Virginia. As the largest technology council in the nation, NVTC serves about 1,000 companies from all sectors of the technology industry, as well as service providers, universities, foreign embassies, nonprofit organizations and governmental agencies. Through its member companies, NVTC represents about 300,000 employees in the region. NVTC is recognized as the nation's leader in providing its technology community with networking and educational events; specialized services and benefits; public policy advocacy; branding of its region as a major global technology center; initiatives in targeted business sectors and in the international, entrepreneurship, workforce and education arenas; and the NVTC Foundation, a 501(c)(3) nonprofit charity that supports the NVTC Veterans Employment Initiative and other priorities within Virginia's technology community. Visit NVTC at http://www.nvtc.org.