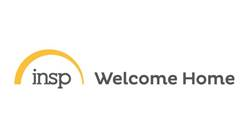 Indian Land, SC (PRWEB) November 29, 2016
INSP has ordered 9 episodes of The Cowboy Way: Alabama, a new original docuseries scheduled to debut on the family entertainment network in August 2017. The announcement comes from Craig Miller, VP of Original Programming at INSP.
The Cowboy Way: Alabama follows the adventures of three modern-day cowboys: Bubba Thompson, an industrious rancher and carpenter; Cody Harris, a celebrated rodeo champion and cattle dealer; and Chris "Booger" Brown, an expert cattleman and gifted horse trainer. Much like the cowboys of the Old West, these friends live and ride according to a timeless cowboy code as they build their cattle business in southern Alabama. The long days and exhausting work leave little time for personal lives, but this entertaining and engaging series explores the manner in which they balance the challenges of life on the open range with the demands of raising a family.
"In today's fast-paced, high-tech world, it is fascinating when a group of young men reject present comforts in favor of an authentic cowboy way of life," said Miller. "We are confident our viewers, who have demonstrated a real passion for stories about cowboys, will embrace Bubba, Cody, and Booger, as these guys are the real deal."
The Cowboy Way: Alabama is produced for INSP by Glassman Media. Andrew Glassman is the executive producer.
###
About INSP
INSP is available nationwide to more than 83M households via Dish Network (channel 259), DirecTV (channel 364), Verizon FiOS (channel 286), AT&T U-verse (channel 564) and more than 2,800 cable systems. Click here to find INSP in your area. For quality dramas, positive entertainment and inspiring stories, celebrating the American spirit and honoring timeless traditional values, it's INSP.
About Glassman Media
Glassman Media is an independent Los Angeles-based international television production company whose credits include NBC's upcoming game show The Wall, produced in partnership with Lebron James and his production company Spring Hill Entertainment; four seasons of CMT's record-setting series, Sweet Home Alabama; four seasons of the NBC hit dating series Average Joe; the critically-acclaimed Three Wishes (NBC), which was named the "most family friendly show on broadcast television." Adaptations of Glassman Media original formats have been done in territories around the world.