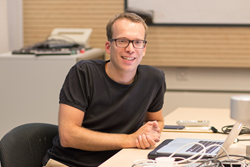 So far, over 20,000 learners from around the world have participated in EIT Digital MOOCs.
Brussels, Belgium (PRWEB UK) 28 November 2016
EIT Digital has launched three new Massive Open Online Courses (MOOC) in the online module Internet of Things (IoT) through Embedded Systems. These courses are System Validation (2): Model process behaviour; Fundamentals of Computer Architecture; and Quantitative Model Checking. Enrolment is open for all these courses.
EIT Digital MOOC programmes are part of the online learning programme of the EIT Digital Academy. The new courses are, like all other MOOCS, aimed at Bachelor and Master School students as part of their on-campus courses, but are also accessible for anyone who likes practical programming and making IoT-applications. EIT Digital uses Coursera as the technical delivery platform for its MOOC offering. Content for EIT Digital MOOCs is provided by EIT Digital's academic partners. So far, over 20,000 learners from around the world have participated in EIT Digital MOOCs.
Fundamentals of Computer Architecture
The Fundamentals of Computer Architecture is the first of four MOOCs in the Advanced Computer Architecture course. This MOOC is developed by professor Ben Juurlink for Embedded Systems Architectures of the Technical University in Berlin. Other MOOCs in this course will appear in the coming weeks. This course introduces several topics for learners about the fundamentals of computer architecture. After completing this course, students will have basic knowledge of Computer Performance and Benchmarks, Summarizing Performance, Amdahl's law and Introduction to Embedded Systems. The learners will also have tools to evaluate different computer architectures as well as the software executing on them. Also the learners have knowledge about modern microprocessors and the design techniques used to increase their performance.
System Validation (2) Model process Behaviour
Professor of Embedded Systems at the Eindhoven University of Technology, Jan Friso Groote teaches the MOOC System Validation (2): Model process Behaviour. This MOOC is the second instalment in EIT Digital's course on System Validation. It is expected that additional MOOCs on this topic will be published by the beginning of December. Model process behaviour is the follow up MOOC on Automata and behavioural equivalences. This three week MOOC shows how to model process behaviour in particular protocols and distributed algorithms, dive deeper in the properties of system behaviour, and keep things simple to avoid a state space explosion.
Quantitative Model Checking
Anne Remke, Assistant Professor at the University of Twente at the Design and Analysis of Communication Systems group, which belongs to the Faculty of Electrical Engineering, Mathematics, and Computer Science, is complementing the course on Quantitative Formal Modelling with the MOOC Quantitative Model Checking. The main focus of this course is on quantitative model checking for Markov chains, for which efficient computational algorithms will be discussed.
ENDS
About EIT Digital
EIT Digital is a leading European open innovation organisation. Our mission is to foster digital technology innovation and entrepreneurial talent for economic growth and quality of life in Europe. We bring together entrepreneurs from a partnership of over 130 top European corporations, SMEs, start-ups, universities and research institutes.
EIT Digital invests in strategic areas to accelerate the market uptake of research-based digital technologies and to bring entrepreneurial talent and leadership to Europe. Our innovation and education activities are organised in and around our co-location centres, where students, researchers, engineers, business developers and entrepreneurs come together to drive the digitalization of society.
EIT Digital is a Knowledge and Innovation Community of the European Institute of Innovation and Technology (EIT). Since 2010, EIT Digital has consistently mobilised talent, ideas, technologies, investments and business across Europe and beyond to stimulate disruptive digital innovation. EIT Digital headquarters are in Brussels with co-location centres in Berlin, Budapest, Eindhoven, Helsinki, London, Madrid, Paris, Stockholm, Trento and a hub in Silicon Valley.
For more information on EIT Digital visit: http://www.eitdigital.eu/
For more information on EIT Digital online education visit: http://www.eitdigital.eu/eit-digital-academy/online-education/ Follow us on Twitter: @EIT_Digital
Follow as on Facebook: https://www.facebook.com/EITDigital