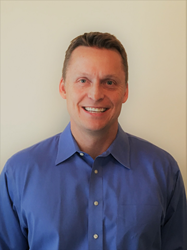 Mark is the perfect fit - Meg Aranow, Interim Chief Technology Officer
Fort Lauderdale, FL (PRWEB) November 29, 2016
SRG Technology (SRGT), a cutting-edge software solutions company, announced today that Mark Turner, former VP of Technology at DataOceans and Technology Consultant with SRGT, has joined the team full time as the VP of Technology and Chief Security Officer.
Turner brings 25 years of experience in technology and consulting from Fortune 100 companies, specializing in architecting and implementing enterprise datacenter and security platforms. As the VP of Technology and CISO at DataOceans, Turner was responsible for the IT infrastructure and hosting operations as well as IT security and compliance for nine years. Prior to joining DataOceans, Turner was VP of Technology at VirtualPremise; Principal Consultant for Intellinet; and a Senior Consultant for Andersen Consulting (now Accenture). Turner received his Bachelor of Science in Computer Engineering from the University of Michigan and holds CISSP and MCSE certifications.
Meg Aranow, SRGT's Interim Chief Technology Officer, is thrilled about Turner joining full time. "Our best case scenario was to find a seasoned professional who could exercise executive judgment and still be interested in rolling up his/her sleeves to get the work done," Aranow said. "Mark is the perfect fit. He has a proven track record of successfully supporting companies through periods of significant growth, and he brings a valuable set of skills that marry strategic thinking and pragmatic operations management."
Turner is excited about working so closely with the technology team. Turner said, "I am excited about contributing to a dynamic company with tremendous growth opportunities, working with passionate and motivated people, leading products and cutting edge technologies."
For more information about SRGT, please visit http://www.SRGTech.com.
About SRG Technology
Founded in 2007, SRG Technology developed Blender™ — a suite of cutting-edge software solutions designed to drive performance improvements through enhanced data collection and analysis; personalized recommendations; and the creation of individualized action plans. SRG Technology is focused on elevating performance, increasing productivity and ultimately improving end-user outcomes in education with BlenderLearn™, healthcare with TopCare powered by Blender™, geo-positional security with BlenderRM™, and consumer engagement and outreach with BlenderConnect™. SRGT is poised to set the benchmark for innovative, disruptive technology solutions that elevate performance, increase productivity, and make a difference in our daily lives.