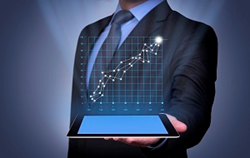 The core components of EMA's Hybrid Data Ecosystem, a blueprint for next-generation data management environments, continues to provide a framework for big data technical architectures.
Boulder, Colo. (PRWEB) November 29, 2016
Enterprise Management Associates (EMA), a leading IT and data management research and consulting firm, and 9sight Consulting, a provider of strategic consulting and thought leadership to buyers and vendors of business intelligence (BI) and big data solutions, today released their annual big data research report titled, "Charting the Expanding Horizons of Big Data: Big Data 2016." Based on research criteria defined by John L. Myers, managing research director of EMA, Lyndsay Wise, research director of EMA, and Dr. Barry Devlin, founder and principal of 9sight Consulting, this new report leverages feedback from 303 business and technology stakeholders worldwide.
"Big data initiatives around the globe continue to develop and mature. Organizations with robust strategies are making the most of their environments, while those organizations with less established strategies continue to refine and develop their implementations," said Myers. "The core components of EMA's Hybrid Data Ecosystem, a blueprint for next-generation data management environments, continues to provide a framework for big data technical architectures."
The research explores the wide range of ways in which non-traditional data, often in combination with more traditional types, enables new or improved business processes. As established in previous surveys in 2012, 2013 and 2014/2015, big data offers a wide range of possibilities. However, the name "big data" still keeps media and industry eyes focused on size as the defining feature, to the detriment of other important and evolving aspects of data and information practice.
Speed and the concept of streaming data, or data in motion, have grown in importance for respondents. Within the scope of their projects, EMA respondents continue to include a wide range of data structures, from highly structured information from platforms such as operational systems and the enterprise data warehouse, to variable data structures associated with sensor and machine-generated data (such as log information and sensor data). The 2016 survey also included investigations into the highly visible topics of data-driven culture, streaming platforms for integration and analytics and data lake architectures and implementations.
"Our data lake findings were particularly interesting. There was a large increase in implementation, with two-thirds of respondents now having adopted a data lake approach," said Devlin. "However, respondents differed greatly as to what that actually entailed in their data lake implementations, indicating extreme confusion about how data lakes relate to other data management concepts."
Some of the key findings from this new report include:

Understanding the Customer is Job #1 – Robust maturity scoring organizations are focused on customer engagement with their big data projects. The top two business goals relate directly to engaging with and analyzing customer information using advanced analytics.
Big Data! Big Time! – Nearly 9 of 10 respondents are adopting big data strategies in 2016. The growth of respondents adopting those strategies shows over 22% growth from the previous EMA/9sight study in 2014/2015.
Strength in Numbers – Over 60% of respondents indicated that their big data environments, such as the Hybrid Data Ecosystem, included between 2 and 5 different platforms.
Balance Comes with Experience – Organizations with Robust classification in the EMA Big Data Maturity scoring are better-rounded with their application of use cases. Organizations with Struggling or Ineffective scores tend to focus on Analytics and Exploration use cases.
Increasing Chances of Success – Over 7 of 10 big data projects have some form of success, with 41.3% of projects experiencing moderately successful results. This is a growth of over 20% from the results in the 2014/15 survey.
The report also introduces EMA's Big Data Maturity Scoring Model and explains how organizations of differing strategy, implementation and success attributes can compare themselves against one another as they continue their implementation journey associated with big data.
The complete "Charting the Expanding Horizons of Big Data: Big Data 2016" research report is available online.
The "Charting the Expanding Horizons of Big Data: Big Data 2016" on-demand webinar, highlighting key research findings, is available online.
About EMA
Founded in 1996, EMA is a leading industry analyst firm that provides deep insight across the full spectrum of IT and data management technologies. EMA analysts leverage a unique combination of practical experience, insight into industry best practices and in-depth knowledge of current and planned vendor solutions to help their clients achieve their goals. Learn more about EMA research, analysis and consulting services for enterprise line of business users, IT professionals and IT vendors at http://www.enterprisemanagement.com or blogs.enterprisemanagement.com.
About 9sight Consulting
Dr. Barry Devlin is founder and principal of 9sight Consulting (http://www.9sight.com). Barry is among the foremost authorities on business insight and one of the founders of data warehousing, having published the first architectural paper on the topic in 1988. With over 30 years of IT experience, he is a widely respected analyst, consultant, lecturer, and author of the seminal books, Data Warehouse—From Architecture to Implementation and Business unIntelligence—Insight and Innovation Beyond Analytics and Big Data, as well as numerous white papers.