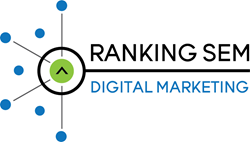 Ranking SEM has demonstrated expertise and sustained client performance in shopping advertising.
Scottsdale, AZ (PRWEB) November 29, 2016
Ranking SEM, a Google AdWords Partner Agency, proudly announces they have earned the Google Shopping specialization status. As the firm name suggests, Ranking SEM is a digital marketing services company.
Google Shopping Specialists are Google Partners who have demonstrated expertise and sustained client performance in shopping advertising known as Product Listing Ads (PLAs) on Google AdWords.
Google Partners are easy to spot because they proudly display a Google Partner Badge on their websites. The badge tells the world that the agency has passed certain certification exams and is current with the latest AdWords product information. The designation is not a give-away; Google Partners must earn their Google Specialist designations in specific areas like search, mobile, video or display advertising -- and, of course, Google Shopping.
Ranking SEM is a Google AdWords partner with expertise in search, display and mobile ads in addition to their shopping specialization.
Google certifies only those digital marketers who meet its requirements as Google Shopping Specialists. The designation tells retailers that the certified agency is trustworthy with respect to its Google Shopping marketing activities.
Advertisers that team up with Google Partner agencies will expand their online advertising activities and create a stronger web presence. Businesses can find a Google Partner that matches the skills they need to help them with making the most of online advertising and in building or enhancing their websites. Retailers looking for such assistance can find a listing of partners in the locations they desire by going to the Google Partners portal. The portal results page gives a list of ten potential partners, their minimum monthly budget, and indicates the agency's particular specialty designations.
Being a Google Shopping Specialist is part of the complete digital marketing plan using multiple channels that Ranking SEM believes is the hallmark of a successful marketing campaign. In addition to AdWords management, Ranking SEM provides Search Engine Optimization (SEO), remarketing, mobile marketing, and social media marketing.