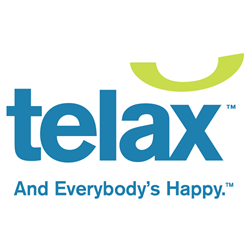 Customer centricity is the foundation of a successful contact center, and we are in the business of helping our customers and CSP partners
Toronto, Canada (PRWEB) November 30, 2016
Leading North American Cloud Contact Center solutions provider, Telax™ has received high praise, with a Net Promoter Score (NPS) of 70, in its 2016 Customer and Partner Survey. The survey provides a review of Telax's customer-driven mandate by providing an assessment of its services' strengths and weaknesses. According to the feedback received, Telax garnered top scores for its Communication Service Provider (CSP) high-touch mentoring, and for the in-depth skills and knowledge that its team imparts to business customers and partners after the certification process. Highest score was given to Telax for coaching business customers and providing recommendations that help them improve their overall contact center performance and create a world-class customer service operation.
"Our business customers and partners truly benefit from our services, knowledge and extremely helpful approach," said Susan Jugovic, Director of Customer Success at Telax. "Customer centricity is the foundation of a successful contact center, and we are in the business of helping our customers and CSP partners run a top-notch operation by enabling them to deliver great customer service, helping them reach their contact center goals, and delivering optimal ROI."
The overall survey was designed to measure against four key customer and partner outcomes, which include:

Providing helpful customer/partner advice
Having a collaborative and proactive partnership with customers/partners
Being available by responding to customer/partner inquiries quickly and efficiently
Being accurate by delivering on what is promised to our customers and partners
"Our most recent partnership with Los Angeles County Department of Health Services, a world-class health care provider, demonstrates our winning approach to providing a superior service by being knowledgeable, resourceful and efficient for our customers, so that their organization can succeed and grow," adds Susan.
The Telax Customer and Partner Survey was done to enhance the company's customer success approach, to foster authentic and trusted relationships and to better gauge overall customer satisfaction.
About Telax™
Telax is the only cloud contact center software provider that partners directly with Communication Service Providers (CSP) to become an extension of their product offerings. Businesses get a top-quality contact center software and expertise that integrate seamlessly into their existing operations. The result is a better customer experience today and a better organization tomorrow. And Everybody's Happy.™ telax.com