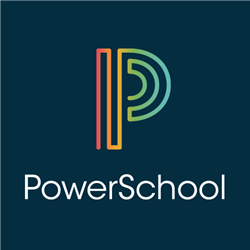 We are data-driven and by using PowerSchool's Unified Classroom platform, we'll have immediate access to vital information in order to drive student success.
Folsom, California (PRWEB) November 30, 2016
PowerSchool was selected by Pennsylvania's Philadelphia Performing Arts to streamline processes by providing a unified classroom experience for the school community. An Apple Distinguished School, Philadelphia Performing Arts uses its 1:1 iPad program to create custom learning materials, enabling teachers to design their own curriculum and students to create multimedia projects that reflect their individual creativity and knowledge. Partnering with PowerSchool supports the school's mission to foster a new way of teaching and learning.
Teachers, parents, and staff of Philadelphia Performing Arts will use one online portal to access PowerSchool's solutions for student application and registration, school lottery, assessment and analytics, as well as the student information system. "We're improving efficiency by providing one account for our school community to access and manage student data," said Jason Corosanite, Chief Innovation Officer and Co-founder, Philadelphia Performing Arts.
The Philadelphia public charter school has over 5,000 students on its waiting list. Accountability is of utmost importance in managing the process of a student applying, running the school's lottery, and enrollment. "With so many families applying, it's vital to have a system in place that provides transparency, oversight, and accountability," said Corosanite. "With PowerSchool, we have an innovative way to manage everything from a student applying through enrollment and graduation."
At Philadelphia Performing Arts, students and teachers employ technology to enhance access to information. Its Mobile First principle sets the expectation that a solution should be accessible on any device. "With the PowerSchool student information system, we like the user interface, parent portal, and the fact that it's cloud-based. The user experience resonates with families who use mobile, providing instant visibility to assignments, grades, comments, and progress toward each standard," said Corosanite.
When looking at standardized test scores, PSSA's, and keystones, Philadelphia Performing Arts didn't have a way to integrate all of that data and look at student performance in one place. "We were using multiple, disparate systems," said Corosanite. "PowerSchool Assessment and Analytics provides us with a solution to pinpoint students who are struggling, assess them, and then test those students based on their specific needs."
Corosanite adds, "People don't want to wait for data. For us to be able to respond immediately when there are opportunities and a responsibility to do so helps us become responsive to student needs. We are data-driven and by using PowerSchool's Unified Classroom platform, we'll have immediate access to vital information in order to drive student success."
About PowerSchool Group LLC
PowerSchool is the #1 leading education technology platform for K-12, serving more than 24.5 million students, 43 million parents, and 68 million users in over 70 countries around the world. We provide the industry's first Unified Classroom experience with best-in-class, secure, and compliant online solutions, including registration and school choice, student information systems, learning management and classroom collaboration, assessment, analytics, and special education management. We empower teachers and drive student growth through innovative digital classroom capabilities, and we engage families through real-time communications across any device. Visit http://www.powerschool.com to learn more.
About Philadelphia Performing Arts
Philadelphia Performing Arts, A String Theory Charter School, offers a comprehensive educational program that emphasizes equally academic and artistic excellence. Utilizing the arts as a catalyst, Philadelphia Performing Arts harnesses the most innovative teaching and learning techniques, to serve as a model for education and to prepare students for success. We believe every student is gifted and has specific intelligences that must be nurtured. Providing students with equal opportunity for learning and discovery and development of their innate potentials, through String Theory Schools' unique and rigorous curriculum blending academic and artistic excellence, we enable our students to become the next generation of creative leaders. Visit http://www.stringtheoryschools.org to learn more.