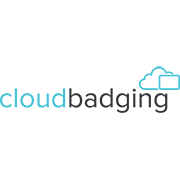 Plasco is known for providing innovative, value-added solutions, and CloudBadging is our most revolutionary release to date.
Miami, Florida (PRWEB) June 08, 2017
Plasco ID ("Plasco") has announced the successful launch of CloudBadging, its proprietary solution for the end-to-end design, creation, and management of ID card credentials. CloudBadging is an entirely cloud-based SaaS ("Software as a Service") application that can be accessed from any internet-enabled device with a modern web browser. The innovative software enables unprecedented operational flexibility with multi-user, multi-station functionality for ID card programs of all sizes.
With mobile access and a centralized database, CloudBadging maximizes productivity and streamlines badge design and management. The intuitive software features fluid navigation and a full suite of dynamic content tools for designing custom ID badges, complete with exclusive capabilities. In addition to free support from the organization's in-house Tech Support Team, CloudBadging subscribers have access to tips, video tutorials, and on-demand tools within the software. Using multi-layered security for guaranteed data privacy and protection, all user data is stored securely in the cloud with zero risk of interception or unauthorized access.
The new SaaS application provides infinitely scalable licensing with a fixed pricing model to accommodate businesses, organizations, and government entities of all sizes. Customers can on-board and manage an unlimited number of users with no additional seat license fees and without the need for internal networking infrastructure or IT support. All software updates are implemented directly to the CloudBadging platform and are immediately available upon login at no additional cost and without local installation.
Regarding the launch, Plasco CEO and President Alan Mendelson commented, "Plasco is known for providing innovative, value-added solutions, and CloudBadging is our most revolutionary release to date. Disrupting the traditional market, CloudBadging provides end users with incredible flexibility in deploying a fully cloud-based software solution."
CloudBadging ID Card Software is currently available for a free three-month subscription period. Tiered software plans can be purchased after the subscription period, based on an organization's ID card program needs or requirements. To learn more about CloudBadging ID Card Software and its capabilities, contact Julie Kuepers at (888) 457-5272 or visit http://www.CloudBadging.com.
About Plasco ID
Founded in 1983 and with offices in Miami, Minneapolis, and Deerfield Beach, Fla., Plasco ID (http://www.PlascoID.com) is the global leader in identification solutions. Plasco ID employs a direct sales force as well as a manufacturer-trained technical support staff, and manages four ecommerce websites. With its enterprise solutions, integration services, distribution channels, and retail channels, Plasco ID has served over 100,000 customers in the United States and internationally, and has made the Internet Retailer Top 500 list for seven consecutive years.