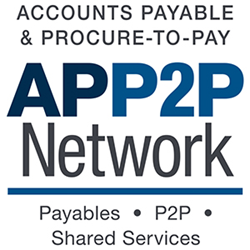 Portland, ME (PRWEB) November 29, 2016
The first changes in decades for 1099-MISC filing are in effect for reporting payments made by organizations in 2016. So, to help Accounts Payable professionals maintain compliance and avoid costly fines this filing season, the Institute of Finance and Management's AP & P2P Network will be hosting a webinar titled, "New Rules, New Due Date for Form 1099-MISC Filing," on December 8th.
The webinar's presenter Marianne Couch, JD, Principal of Cokala Tax Information Reporting Solutions, LLC is a well-known advisor on U.S. federal and state tax information reporting compliance. She is a frequent lecturer at major tax conferences and the author of The Master Guide to Form 1099 Compliance and numerous published articles and is a founding partner of Cokala.
The program will cover:

Tax Code changes.
Updated electronic filing and paper form filing due dates.
What the IRS has issued for guidance in meeting the new reporting requirement.
How payers are changing internal procedures to sort information to facilitate compliance.
And much more.
To learn more, or to join the webinar visit http://www.app2p.com/event/new-rules-1099-misc
About IOFM
The Institute of Finance and Management (IOFM) is the leading organization for training, education and certification programs for professionals in accounts payable, procure-to-pay, accounts receivable and order-to-cash. IOFM also provides key tax and compliance resources for global and shared services professionals, controllers and their finance and administration (F&A) teams. IOFM's membership networks — the AP & P2P Network (http://www.app2p.com) and AR & O2C Network (http://www.aro2c.com) — feature industry research and best practices, metrics and benchmarking data, policies, case studies, tools, templates, and critical compliance and corporate governance resources. The Institute also produces on-demand e-learning resources, including video trainings and web-based seminars. IOFM hosts industry-leading conferences designed to facilitate continuing education and peer networking. These events include the Accounts Payable and Procure-to-Pay Conference and Expo and the Accounts Receivable & Order-to-Cash Conference.
With a universe of over 200,000 financial operations professionals, growing certification and membership programs, and a keen understanding of the issues and content needs critical to the profession, IOFM is the trusted source of information in the evolving field of financial operations.