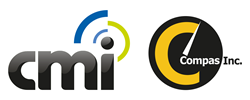 "We invest our time, money and hearts in our culture, so this honor is truly meaningful to us," said Stan Woodland, CEO of CMI/Compas.
King of Prussia, PA (PRWEB) December 12, 2016
SmartCEO has honored CMI/Compas with the Corporate Culture Award for the second year in a row. The organization has been continually recognized for its supportive and positive work environment.
The Corporate Culture Awards celebrate 50 companies in Greater Philadelphia that have successfully championed a positive, productive and performance-driven culture, and have worked with their employees to develop successful cultural practices. Winners will be profiled in the November/December issue of SmartCEO magazine and celebrated at an awards ceremony on Tuesday, Dec. 13, 2016 at the Simeone Foundation Automotive Museum.
"We invest our time, money and hearts in our culture, so this honor is truly meaningful to us," said Stan Woodland, CEO of CMI/Compas.
The organization prioritizes critical tenets of a strong corporate culture including philanthropy, community and learning/development. Every individual at the company has a learning and development plan that they create with their manager. Office and team social and wellness events are budgeted for and encouraged. And monthly philanthropic opportunities enable employees a number of opportunities to give back.
The company has also received honors as being one of the best places to work and healthiest places to work. A full list of awards can be seen at http://www.cmimedia.com/about/awards and talented candidates can apply to work at CMI/Compas by visiting http://ow.ly/AVAq30600Bs.
About CMI/Compas
Well-known as a media planning and buying organization for healthcare clients, sister agencies CMI Media, a WPP company (NASDAQ: WPPGY, http://www.wpp.com), and Compas, Inc. together form the indispensable strategic marketing partner to the world's game-changers in health, offering guidance at every level of marketing. CMI/Compas focuses on core service offerings of Audience Strategy and Non-Personal Promotion Strategy, Planning, Buying, and Customer Insights and performance management/precision analytics. With continuous investment in the things that really matter, CMI and Compas have achieved unsurpassed tenure of healthcare marketing talent, clients and suppliers. CMI/Compas has offices in Philadelphia, PA; King of Prussia, PA; Pennsauken, NJ; Parsippany, NJ; Chapel Hill, NC; and New York, NY. The family of companies is actively recruiting for healthcare marketing jobs via http://www.cmimedia.com/career.