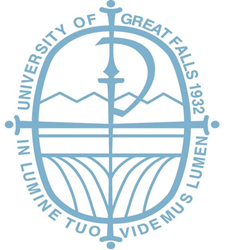 Partnering with Akademos enables us to offer our students the lowest possible textbook costs by providing them with access to a vast selection of affordable used, rental and eBook materials through the Akademos peer-to-peer Marketplace
Norwalk, CT (PRWEB) November 29, 2016
Akademos, Inc., a leading provider of college bookstore solutions and integrated online marketplaces for educational institutions, announced today that University of Great Falls (http://www.ugf.edu) has joined its fast-growing list of partner schools. University of Great Falls (UGF), a private Roman Catholic liberal arts university based in Great Falls, Montana, offers associate, bachelor's and master's degrees through both onsite and distance learning.
Starting spring semester 2017, UGF students can shop for textbooks in new, used, rental and eBook formats on any device using a custom-branded version of the mobile-optimized Akademos online bookstore. Students can save an average of 60% off the list price of their course materials using Akademos' exclusive marketplace of over 18 million unique titles.
The next-generation Akademos online shopping platform will be fully integrated with UGF's student information system (SIS), enabling students to see a personalized listing of the textbooks required for their courses and order books for an entire term in less than five minutes. Students will also be able to seamlessly apply financial aid to their course material purchases.The online storefront will become UGF's exclusive school-sanctioned bookstore, with the campus store selling items including spirit wear and general merchandise.
In addition, the Akademos Adoption & Analytics Portal will increase adoption process efficiency by enabling administrators to track textbook adoption progress across individual departments and the entire system. It will also make it easy for faculty to select affordable, high-quality books by providing visibility into the real-time prices for course materials in multiple formats, and enabling faculty to receive personal consultations on alternative, low-cost learning materials.
"Partnering with Akademos enables us to offer our students the lowest possible textbook costs by providing them with access to a vast selection of affordable used, rental and eBook materials through the Akademos peer-to-peer Marketplace," said Stacey Eve, vice president for finance and human resources at UGF. "Additionally, Akademos' Adoption & Analytics Portal allows us to significantly streamline our currently manualtextbook adoption process and arm our faculty with tools and services that can further improve textbook affordability for our students."
"In order to effectively compete with low-cost online retailers and better support academic success, institutions are transitioning to new, sustainable bookstore models that serve students, faculty and other stakeholders now and in the future," said John Squires, chief executive officer, Akademos. "By moving to a new bookstore model that facilitates the sale of low-cost textbooks and supports a profitable on-campus general merchandise store, University of Great Falls will provide its students, administration, faculty and alumni with the best of both worlds."
To learn more about expanding affordable textbook options for students and online bookstore offerings for educational institutions, visit http://www.akademos.com.
About University of Great Falls (UGF)
UGF, based in Great Falls, Montana, was founded in 1932 as the Great Falls Junior College for Women by the Catholic Bishop of Great Falls in collaboration with the Sisters of Charity of Providence and the Ursuline Sisters. Today, the institution is part of the Providence St. Joseph Health system and educates a growing number of healthcare employees in addition to providing a liberal arts experience to a traditional, on-campus student body. The university is accredited by the Northwest Commission on Colleges and Universities.
About Akademos
Akademos offers customized, online bookstore services and solutions that support what's most important to institutions - from full-service virtual bookstores to unique partnerships and products supporting on-campus shops. Akademos delivers cost savings on course materials for students while providing administrators and faculty with critical control over the textbook delivery process.
Akademos offers an innovative textbook marketplace, best-in-class eCommerce platform, eLearning solutions, and a unique adoption and analytics portal. The company's comprehensive supply-chain solution and commitment to responsive personal service makes it the choice of leading institutions throughout the country.
Akademos helps institutions deliver the right course materials, at affordable prices, on time. Learn more at http://www.akademos.com.