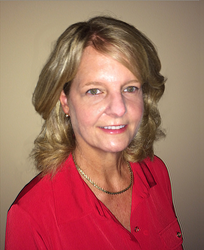 Pam's deep knowledge, expertise, and creativity will help us to meet the fast changing needs of our clients.
(PRWEB) November 29, 2016
Focus Pointe Global (FPG), a leading provider of marketing research data collection services, announced today the appointment of Pam Maltby to the position of Chief Business Development Officer (CBDO). In this role, Ms. Maltby will focus on client development, new areas of growth with an emphasis on expanded service offerings, and strategies built around emerging industry technologies. She will report to Chief Executive Officer, Laura Livers.
"We are very excited to welcome Pam to Focus Pointe Global," said Laura Livers, CEO. "She is a highly experienced leader with proven success in the marketing research industry. Her expertise in the areas of new business development and strategic planning have directly impacted the success of major research companies such as Ipsos ASI, Research Now, and Nielsen. Pam's deep knowledge, expertise, and creativity will help us to meet the fast changing needs of our clients."
Pam commented on her new position, "I am thrilled to be joining Focus Pointe Global. I had the pleasure of working with the team at FPG as a client, while I was at Ipsos, and knew them to be a trusted top-notch partner for researchers. I am glad to be here and look forward to what the future holds with new capabilities and initiatives."
Maltby brings with her over 25 years of experience in the marketing research industry. Most recently, as Sr. Vice President, Client Development at Research Now, she led the sales and development of corporate, strategic, and media business practices. Previous to her time at Research Now, Pam served as President of the U.S. region at Ipsos ASI, where she oversaw a period of dynamic growth. During her 11 years with the company, Maltby also served as: Vice President of New Business Development – Ipsos; Sr. Vice President of the Eastern Region – Ipsos; President of the North America East region – Ipsos ASI; and President of U.S. Client Service – Ipsos ASI.
Maltby was well known as a market research industry leader during her 13 years with Nielsen, where she served in various roles managing large groups of team members, challenged with expanding and retaining relationships with large clients.
About Focus Pointe Global
Focus Pointe Global is the leading national provider of high-quality qualitative and quantitative marketing research data collection. Its 1.5 million member FPG Qual-Panel™, built for qualitative research, provides the articulate, engaged and committed participants needed for any marketing research project, no matter the methodology. FPG owns and operates premier focus group facilities in the major metropolitan markets that are also the major DMA's for quantitative research projects. In business for 26 years, FPG is committed to providing its clients unrivaled research solutions with professional integrity and the highest level of service. For more information please visit http://www.focuspointeglobal.com.