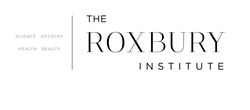 Science. Artistry. Health. Beauty.
(PRWEB) November 29, 2016
The Lipedema Society announced today the launch of its International Surgical Fellowship Program, led by lipedema treatment pioneer and Founder of the lauded Roxbury Institute in Beverly Hills, California, Dr. David Amron. The groundbreaking surgical fellowship will mark the first program of its kind to properly educate and train established surgeons on the complex nature of lipedema and related fat disorders.
"Despite an estimated 11 percent of American women struggling with lipedema, the fat storage disease is still rarely discussed or taught in the medical community," said Dr. Amron. "Because of this, the disease is commonly misdiagnosed and/or mistreated. My hope is this fellowship will serve to spread greater awareness for the disease and relief for the millions of women who deal with it on a daily basis."
Currently, the most effective long-term treatment for lipedema is lymphatic sparing liposuction and specialized peri-operative care. The Lipedema Society's six-month fellowship program is designed to equip practiced surgeons with the necessary knowledge, tools and methods required to effectively treat the disease.
"This is a treatment that requires the training of an already highly skilled surgeon," said Dr. Amron. "And, because lipedema has long been ignored by the medical community, we have a real lack of surgeons who are qualified to treat the disease—basically, the demand is far outweighing our ability to help. With this fellowship, we aim to train surgeons in the highest standards of patient care in a properly structured fashion. As someone who has dedicated the majority of his career to treating fat disorders such as lipedema, I couldn't be more excited to facilitate this program."
The Lipedema Society's International Surgical Fellowship Program will accept its first fellow at the close of December 2016, and will begin fellowship rotation January 1, 2017.
For more information, please visit http://www.advancedlipedematreatment.com/lipedema-society/.
###
About David Amron, M.D.
Dr. David Amron is a board certified dermatologic surgeon specializing in lipedema treatment, liposuction, and body contouring. He is medical director of the Roxbury Institute in Beverly Hills, California – a world class center of medical excellence; focusing on providing the comprehensive care too often missing in today's disconnected and quick-fix medicine. Dr. Amron has a worldwide reputation for his artistic and unique approach to complicated liposuction cases, including lipedema surgery, revision liposuction surgeries, and nonsurgical facial rejuvenation.
For more information or to schedule an appointment with Dr. Amron, please visit: http://www.amronmd.com and http://www.theroxburyinstitute.com, or call (424) 394-1610.