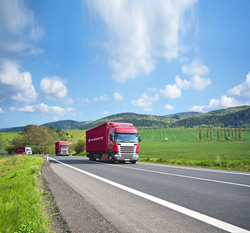 We work to provide seamless logistics service for online stores. We have obtained 5-years experience of cooperation with different segments of e-commerce market. We want to share it with partners.
(PRWEB) December 01, 2016
Boxberry is now the largest independent federal delivery service in number of parcel offices in Russian Federation, according to own data.
Online buyers from Russia, Kazakhstan and Ukraine receive their purchases from more than 1500 online stores of the USA, the UK and European countries in Boxberry parcel offices.
Since December 2014 the chain has grown from 173 to 1000 parcel offices. The list of cities, where Boxberry delivers to, has extended a lot as well. In the end of 2014 there were 114 cities, there are about 320 now.
Russian Federation is not the only business field. Recently the company has turned to the west and enhanced its exposure abroad. More and more countries are being covered with Boxberry delivery network. There are about 3000 parcel offices in three countries.
For a foreign online store the broader the reach, the more the customers. So Boxberry focuses on cross-border expansion in order to help e-retailers grow.
This is crucial for online sellers when concerns the country as large as Russia. So Russian way of thinking and pickup habits are included in the list of things to take into account.
Statistics prove that 75% of recipients tend to pick up their parcels in offices, whereas other 25% get deliveries by a courier. Therefore, the priority for Boxberry is pickup service level. That refers to foreign partners too. They tend to support their shipping provider`s high standards of work.
Succeeding in such a big market sounds promising and allows to broaden business frames. The company is now aiming at Israel and Czech Republic. The destinations chosen are being studied properly for better penetration of Boxberry delivery culture and duplicating Russian success.
For reference, in Moscow, the capital city and the most popular shipping destination, the company provides 140 offices. At the moment that is the largest number among Russian cities. By the end of 2016 it is going to be one parcel office near every metro station.
The company is gradually stepping up its presence also in small towns in order to make shipping to Russian Federation from online stores available for as many Russians as possible. Undoubtedly, that helps greater exposure of e-retailers on the Eurasian market.
Got an online store? Want more customers and business growth?
Fill out a contact form and join Boxberry International Parcel Service.