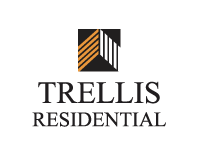 "I started Trellis Residential with the vision of integrating traditional custom home building with impeccable modern design – and I am incredibly grateful for the clients that have believed in our vision to make their dreams reality."
Charleston, SC (PRWEB) November 29, 2016
Trellis Residential announced today it was awarded the 2016 Prism Award by the Charleston Home Builders Association for the second year in a row. This year's category win for "Best Product – Single Family Home" in the range of $1,000,000 to $1,200,000 in the greater Charleston area of South Carolina.  
 
Known for exceptional attention to detail and creative design, Trellis Residential has quickly become one of Charleston's finest custom homebuilders. This year's award winning Residence is located in the Hibben at Belle Hall community and is a contemporary take on a timeless Charleston home, with a harmonious blend of modern lines and traditional elements.
 
"We are both honored and humbled to be recognized two years in a row by the Charleston Home Builders Association," said Jeff Pritchard, owner of Trellis Residential. "I started Trellis Residential with the vision of integrating traditional custom home building with impeccable modern design – and I am incredibly grateful for the clients that have believed in our vision to make their dreams reality."  
 
Trellis Residential's win comes on the heels of last year, winning "Best Product 2015 – Single Family Home" in the $650-$700k price range. By working collaboratively with the homeowner on every aspect of design, Trellis offers a higher level of service than most construction firms, ensuring that the custom home or remodel reflects the vision and aesthetic of the client.
 
The 28th Annual PRISM Awards were held on Friday, November 4th at the Hyatt Place Charleston and honored the Charleston Home Builders community with an awards dinner and reception.  Originated in 1988, the PRISM Awards recognize excellence in the marketing and promotion of new homes and in various segments of the housing industry, including the outstanding work of custom builders, remodelers, contractors, and home sales representatives.
 
For more information on Trellis Residential visit http://www.houzz.com/pro/trellisresidential
 
ABOUT TRELLIS RESIDENTIAL 
Trellis Residential is a design forward custom homebuilder in the Greater Charleston area led by builder, Jeff Pritchard. Pritchard has been in the homebuilding industry for over 20 years specializing in custom coastal homes for the past 15 years. By combining the traditional home with modern home construction and impeccable customer service, Trellis Residential builds beautiful and sustainable structures and ensures the experience is graceful and memorable.